The Very Best of Jimmy Fallon's "Ew!"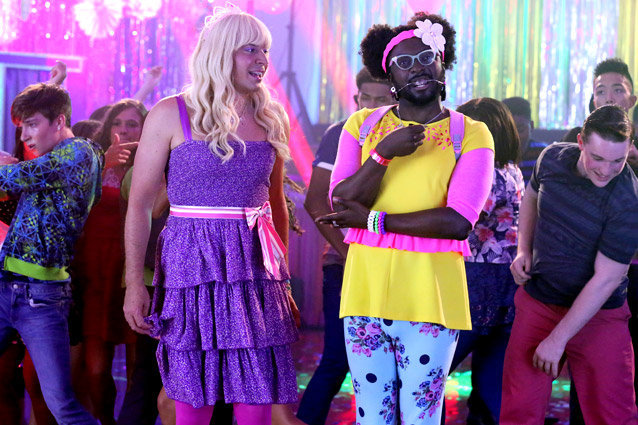 NBC
Our favorite segment on The Tonight Show Starring Jimmy Fallon came back last night and it has a theme song! With will.i.am as his special guest, the host has created an official song for "Ew!" And like, seriously ew (but in a good way).
Check out the official video here:
Now that the sketch has it's own perfectly 'Ew!' theme song, we wanted to take a look back at our favorite moments on the show so far.
The first time we heard him say ew:
When Will Ferrell and First Lady Michelle Obama came on the show and this happened:
They even had some classicly ew dance moves for their viewers:
One time Jimmy interviewed the Jonas Brothers for 'Ew!':
When Zac Efron and Seth Rogen stopped by to take some selfies:
And Zac showed us all he can do an amazing duck face:
When Taylor Swift came on the show and was fully-geeked out:
GIPHY/fallontonight.tumblr.com
Better yet, when Taylor said this about TV and twerking:
There was the time Channing Taum said Dustin Hoffman was cute and not ew:
And just because we loved this music video so much, when will.i.am teamed up with Jimmy for this moment:
GIPHY/fallontonight.tumblr.com
GIPHY/fallontonight.tumblr.com
Who is your favorite guest on "Ew!" so far? Tweet us your answers!