Who Should Win the 2014 Emmys for Best Supporting Actor and Actress in a Comedy?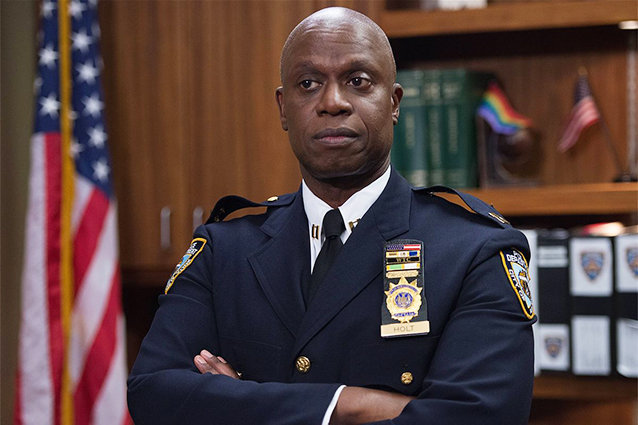 FOX
August: a month for last-minute vacations, frantic back to school shopping and the biggest television event of the year. No, not the Super Bowl or the season premiere of Game of Thrones; we're referring to the Emmy Awards, the one night when the best performances and shows of the past year are honored with awards and a host that will inevitably be compared to Tina Fey and Amy Poehler. With just two weeks to go until the ceremony, people are already predicting whether they think Matthew McConaughey will manage to unseat Bryan Cranston's reign of terror or if this will finally be the year that someone besides Jim Parsons get a win, but we're not interested in who will take home the trophies. We'd much rather shed the spotlight on who we think should win, highlighting the actors and shows that have entertained, thrilled and kept us glued to our TV sets all year long. First up in our series — and likely in the show itself — we take a look our picks for the Best Supporting Actor and Actress in a Comedy Series. And the nominees are…  
Best Supporting Actor in a Comedy Series Nominees:
Fred Armisen, Portlandia 
Andre Braugher, Brooklyn Nine-Nine
 
Ty Burrell, Modern Family 
Adam Driver, Girls 
Jesse Tyler Ferguson, Modern Family 
Tony Hale, Veep 
Who Should Win?
Andre Braugher, as the majestic deadpan police captain Ray Holt on Brooklyn Nine-Nine.
Though it took Brooklyn Nine-Nine a little while to settle into the hilarious ensemble comedy that it's become, they've always had an ace up their sleeve in the form of Braugher's Captain Ray Holt. Thanks to his pitch-perfect deadpan delivery that somehow manages to convey everything from condescension to amusement to excitement to devastation, and his ability to lend some gravitas to even the most ridiculous of situations, Braugher quickly emerged as one of the show's funniest performers. Nine-Nine played off of his reputation for intensely serious characters, but also allowed him moments of weirdness – like the episode where he carried two puppies around for no reason, or the sweet afro and moustache that he gets to rock in flashbacks – to create a character that's full of surprises and is always hard to read. Despite being a supporting actor, Braugher has handily carried several episodes of the first season, and his skill at playing off of everyone else in the cast in hilarious, unexpected ways has helped the writers find the right way to balance all of the strong personalities.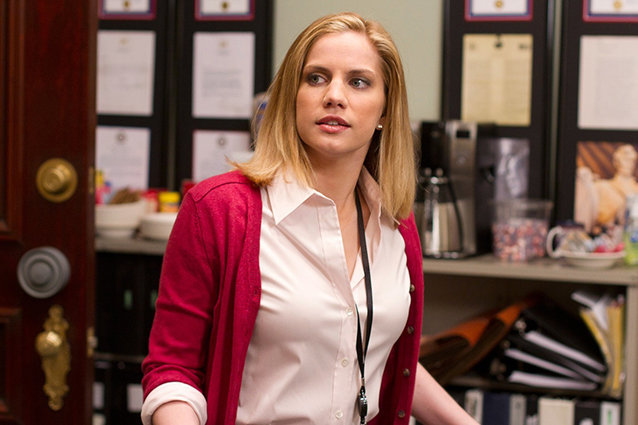 HBO
Best Supporting Actress in a Comedy Series Nominees:
Mayim Bialik, The Big Bang Theory
 
Julie Bowen, Modern Family 

Anna Chlumsky, Veep
Allison Janney, Mom
Kate McKinnon, Saturday Night Live
Kate Mulgrew, Orange is the New Black
Who Should Win?
Anna Chlumsky, as the vice president's just-barely-hanging-on Chief of Staff Amy Brookheimer on Veep.
This is a tough category, and there are several actresses (Janney, McKinnon, and Mulgrew) that we'd be thrilled to see take home the trophy on Emmy night. Still, it's Chlumsky's workaholic, foul-mouthed, Hendrix-texting chief of staff Amy Brookheimer who really stands out, thanks to a season in which she competed for, lost out on, and then earned back the role of managing Selina's presidential campaign. Though her ability to deliver a well-timed insult or profanity-laden one-liner gets most of the attention, Chlumsky's also brilliant at playing the quieter moments, when stress, anxiety, disgust or boredom are clear on Amy's face. Season 3 also gave her the ability to play off of some new characters, and her high-strung frustration is the perfect counterpoint to both Dan's hyper-competitive nature and Gary's awkward passiveness. Every time she's onscreen, Chulmsky seems to be functioning at 120 percent and her performance is intense, exhausting and hilarious, week after week.