The Best Talk Show Walkouts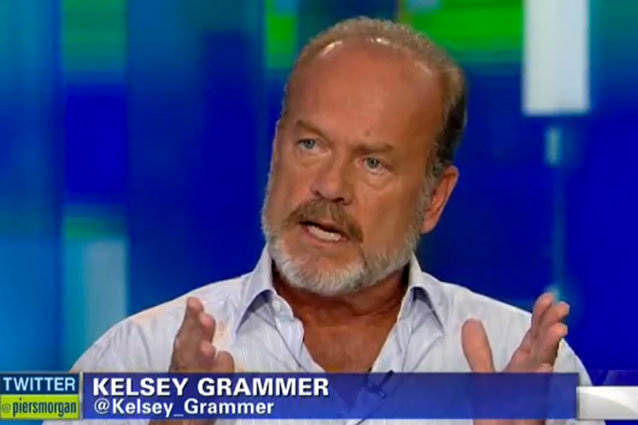 CNN/YouTube
Published this week, Piers Morgan's latest diary, Shooting Straight, sees the former newspaper editor describe Kelsey Grammer as 'astonishingly rude' after the Frasier star walked out of his CNN interview before it had even begun in 2012. But Morgan isn't the only host who's unexpectedly found themselves with some airtime to fill. Here's a look at five other celebs who have stormed off the set of a chat show.
The legendary pop trio became increasingly irate as Clive Anderson repeatedly made fun of their original moniker, Les Tosseurs, during an appearance on his BBC show in 1997, before a gentle ribbing about their solo careers saw Barry and Robin quickly exit the stage, suggesting Maurice was the only Bee Gee with a sense of humour.
The foul-mouthed comedian lived up to his reputation in 2003 by launching into a profanity-laden tirade live on CNN when interviewer Alan Chernoff began to imply, quite understandably, that his career hadn't been firing on all cylinders of late.
Proof that it's often the publicists who are more difficult to deal with than the actual stars, Robert Pattinson was promptly whisked away from a radio interview with Ryan Seacrest in 2009 after the American Idol host asked a fairly innocuous question about his relationship with Twilight co-star Kristen Stewart.
The celebrity heiress didn't take too kindly to ABC reporter Dan Harris' questions about her one-time BFF Kim Kardashian and the falling ratings of her Oxygen reality show in 2011. But her initial walk-out was slightly undermined when she then agreed to re-appear with a carefully stage-managed response about her career longevity.
Responsible for possibly the most undignified walk-off, controversial artist Tracey Emin appeared to have taken advantage of the green room's facilities judging by her inebriated state on a televised debate about the Turner Prize in 1997 which saw her berate the other panellists, repeatedly swear as she tried to take her mic off and call for her mum before staggering off the stage.
Follow @Hollywood_com