Bill Bob Thornton Returns to the Coen Brothers Universe in 'Fargo' TV Show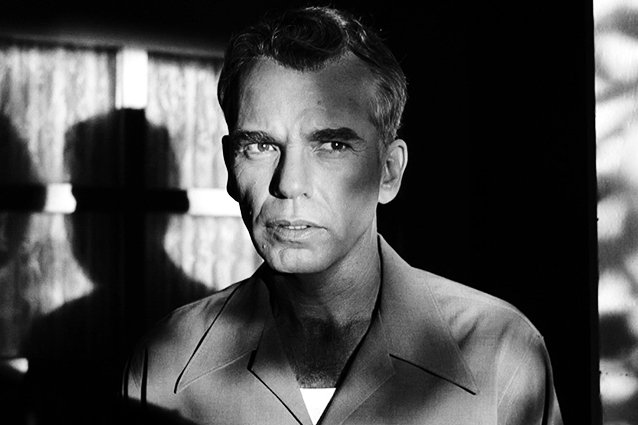 So what, exactly, is Billy Bob Thornton these days? A washed-up has-been? A still-great icon just biding time before his next great exploit? A cult sensation simmering with grandeur inches below the radar? What feelings are meant to be conjured up at the utterance of his multitude of names? The actor, who hasn't done much in the vein of memorable cinema lately, is vying for a place on the small screen with his old friends the Coen Bros in the television adaptation of Fargo. On the show, as reported by Deadline, Thornton will play the manipulative antagonist Lorne Malvo, who serves as the slithering sorcerer to the FX limited series' small town good guy hero.
Thornton should have quite a good deal of fun with a sadistic Coen creation, drawing upon his The Man Who Wasn't there days as the ruthless, desperate Ed Crane. But the original film Fargo, as we remember it, had quite the different sort of villain: as Carl Showalter, Steve Buscemi was an anxious weasel. His associate Peter Stormare was dead-eyed, closed-mouthed, and cold-blooded. Ed had a steady hand but no dearth of flowing color, and it sounds like Thornton's new character is closer to this outline than to either of Fargo's big screen baddies.
Stylized as a snake in the Garden of Eden, Thornton seems to be operating with the upper hand and with a uniquely evil sensibility based on his character summation alone. On the other hand, Buscemi and Stormare felt like crooked splinters in a large plank of rotting wood that was North Dakota's frozen hellhole. So what will that make of the Fargo TV show? Something altogether different from the bizarre and bleak fan favorite movie, but not absent of the Coen Bros style. The Man Who Wasn't There might not have championed the cult fervor that Fargo has, but it stands as an excellent piece of work with a lead character worthy of our cinematic memories. So to see him reinvented, to some degree, on the small screen? We're on board.
Follow Michael Arbeiter on Twitter @MichaelArbeiter | Follow hollywood.com on Twitter @hollywood_com
More:
'Fargo' Gets the Small Screen Treatment
'Inside Llewyn David' Trailer
6 Reasons 'Llewyn Davis' Is Quintessential Coen Bros
---
From Our Partners


Battle of the Bikini Bodies (Celebuzz)


Complete Guide to Strippers in Movies and TV (Vh1)