'Boardwalk Empire' Recap: Pick Your Favorite New Villain (Season 4, Episode 2)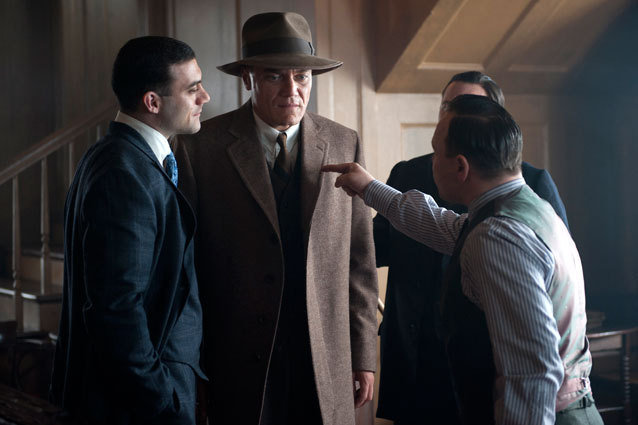 HBO
After the central story of Nucky Thompson's conflicted enmity with protegee Jimmy Darmody was set to an ill-conceived rest, the show seemed to have set in place a new "villain of the season" formula – a phenomenon we could more or less guess was set to become tradition even in its first incarnation, Season 3's Gyp Rosetti, played by Bobby Cannavale. Already upping the ante in both quality and quantity, Season 4 seems to be presenting a dichotomy of danger in its two newest and most interesting characters. First, we have the way-younger-than-he-looks Brian Geraghty as Prohibition Agent Warren Knox, a character who puts on a dopey shtick (think Woody Harrelson in Cheers) to cover up his sinister, corrupt internality (think Woody Harrelson in Natural Born Killers). A fun watch in the contrast of his doe-eyed demeanor and his sociopathic machinations, Knox's introduction into the life of Nucky this week gives us hope for Boardwalk's fourth season. Whereas Gyp Rosetti was a firecracker who just kept acting loonier, dissolving his actions of any real surprise or emotional impact, Knox seems far more unpredictable. We don't know his angle. We just know he has one.
Also creeping his way into Nucky Thompson's life is one Dr. Valentin Narcisse, who takes a more sophisticated, almost Bond villain-like approach to criminality. Narcisse represents Cora Pastor — the woman who entangled Dunn Purnsley in a perverse act of sadomasochism that provoked him to kill her husband — not to mention an impassioned albeit slow-cooking movement for the progression of blacks in America. Narcisse views himself, and Nucky, as a king, bent on seizing the coveted Atlantic throne. Again, Narcisse is already proving to be a good deal more fun than Rosetti was. Sure, we've seen the eloquent and poised evil mastermind explored time and time again in film and television, but there's an added bonus here: Jeffrey Wright. A cinematic vet who could very well make the stoic, soft-spoken Narcisse into something more than a rehashed trope.
Another perk of this week's episode: its reunion with one of the series' best characters and performers: Nelson Van Alden/Harold Muller, played consistently charmingly by Michael Shannon. The disgraced lawman has become a glorified thug for Chicago's Irish mobster O'Banion… but succumbs to the threats and calls of Chicago's Italian crook Al Capone. Wading between two crime kingpins is not exactly an ideal lot, especially for the psychologically rattled Van Alden, who has got two children and a wife to care for. And ugh, that apartment does need a good wall papering.
Which of this season's new baddies are you gearing up to enjoy the most? The dopey crooked cop or the affluent, poised crime genius?
More:
'Boardwalk Empire' Season 4 Premiere Recap
'Boardwalk Empire' Snags Patricia Arquette
Vampire Weekend + Steve Buscemi = Strange Glory
Follow @Michael Arbeiter
| Follow @Hollywood_com
---
From Our Partners


Stars Pose Naked for 'Allure' (Celebuzz)


20 Grisliest TV Deaths of 2012-2013 (Vulture)