Late Night Last Night: Bruce Willis Gives the Secret to Being the Perfect Bartender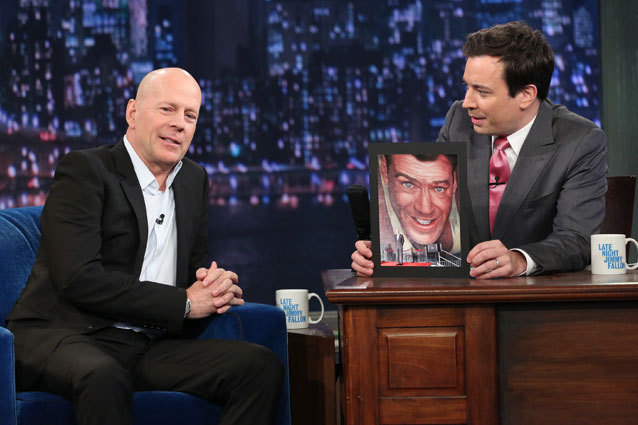 They teach you a few handy tricks at bartender school: how to make a Lemon Drop, how to do that thing where you throw liquor bottles up in the air and catch them behind your back, how to dole out sage wisdom to your troubled patrons. But there are a few secrets to which only the greats are privy. Like Bruce Willis.
RELATED: 'A Good Day to Die Hard' Review
The A Good Day to Die Hard took a seat on Late Night with Jimmy Fallon Thursday night, boasting his talents not in the venues of drama and action, but in tending bar. Apparently, Willis was a well-known and extremely popular mixologist in his younger days, bringing in hordes of thirsty customers to his Hell's Kitchen tavern.
RELATED: 'Good Day to Die Hard' Star Jai Courtney's Celebrity Doppelganger Is…
For all of you aspiring drinksmiths out there, check out the below video to learn Willis' (a John Goodman-endorsed bartender) tricks of the trade, including the big secret of the industry.
[Photo Credit: NBC]