'Bunheads' Casts Sutton Foster's Mother — EXCLUSIVE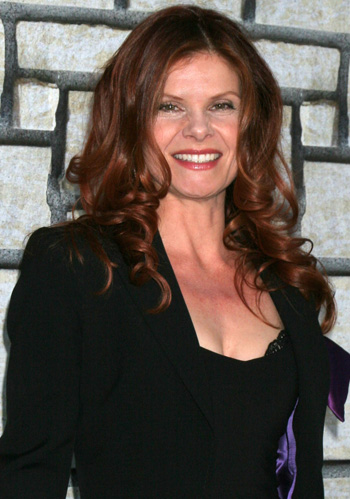 The second half of ABC Family's dance dramedy Bunheads will be a family affair. First, star Sutton Foster's real-life actor brother, Hunter Foster, joins the cast as her character's on-screen brother, Scotty (a real stretch, right?). Now, Hollywood.com can reveal that we'll also meet dance teacher Michelle's mother during the show's back eight episodes.
Actress Lolita Davidovich will make her first appearance as the estranged Sims family matriarch in the show's fifth episode back, airing Feb. 4. She'll show up a week after Scotty arrives on Michelle's doorstep. Davidovich's recent TV credits include HBO's 2011 film Cinema Verite, along with episodes of Psych and Rizzoli & Isles.
In the first ten episodes of the series, from Gilmore Girls creator Amy Sherman-Palladino, Foster's adrift Las Vegas dancer, Michelle, moved to a sleepy California town and began teaching dance at her mother-in-law's studio after her new husband died.
Although Michelle peaced out of Paradise at the end of episode 10, she'll make her way back there — and Fanny's dance studio — soon enough. The new installments, beginning in January, will reveal more about Michelle's family dynamics and just how much she's grown since first moving to town.
Bunheads returns to ABC Family on Monday, Jan. 7 at 9 p.m. ET for a brand-new batch of eight episodes to wrap up Season One.
Follow Jean on Twitter @hijean
[PHOTO CREDIT: Nikki Nelson/WENN]
MORE:
Bunheads star Sutton Foster talks Gilmore Girls Comparisons
ABC Family Keeps Bunheads, Cancels Jane By Design
Bunheads Midseason Finale Recap

'The Hobbit' Cast: A Who's Who New Character Guide (Moviefone)

50 Best Movies of 2012 — With Some Surprises! (Moviefone)