Can 'The Fault in Our Stars' Catch Oscars Attention?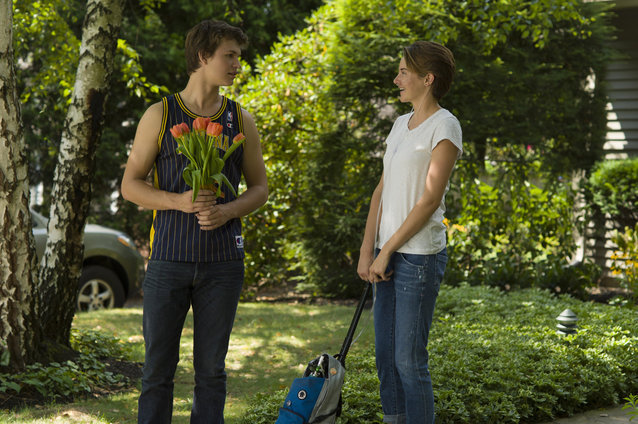 20th Century Fox
On paper, The Fault in Our Stars has all the makings of an awards season juggernaut. It's based on a beloved novel. It's bound to be the break-out film for its young director. Its leading lady already has one Oscar nomination under her belt. And it deals with one of the Academy's favorite subjects: terminal illness. 
But despite the universal appeal of the book, The Fault in Our Stars has been stamped with the dreaded red "YA." It's shelved in the "Young Adult" section of the book store. And the movie will carry that brand also. Before its release, last year's film adaptation of The Book Thief was touted as a heavy Oscar contender. But when the dust of the season settled, The Book Thief walked away with little but a few nominations for its John Williams score. Then again, with a 46% on Rotten Tomatoes, it was likely the movie's timid approach to its Nazi Germany setting that cut it off at the knees, not its YA cred.
The drama — which hits theaters in June — may be about teens who meet in a cancer patient support group and fall in love, but it's got plenty to say about humanity, fulfillment, and acceptance. Ranking Oscar chances this early in the season is a fun and somewhat futile exercise, but we'd guess that The Fault in Our Stars has the best shot for getting recognition for the impossibly mature Shailene Woodley and perhaps an Adapted Screenplay nod for Michael A. Weber's take on John Green's novel. That is, if pointless categorizing doesn't get in the way.
Do you think The Fault in Our Stars with be hindered by its Young Adult status come awards season? Let us know in the comments!