Can 'White Collar' Keep Stealing Our Interest?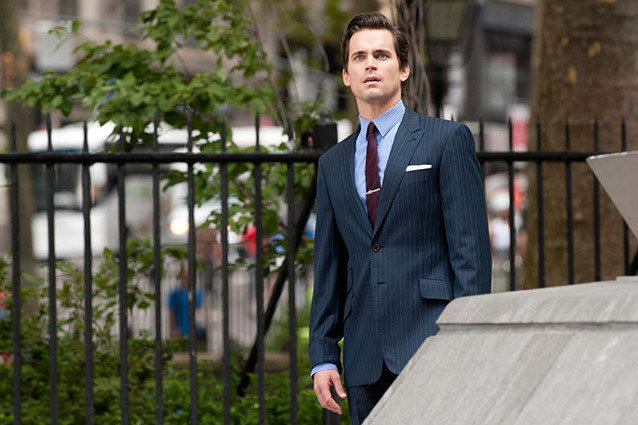 USA Network 
White Collar is coming back and its starting to edge toward a line between keeping it fresh and crossing into cliché-land. FBI agent Peter Burke, who was last seen being framed fo murder by Neil Caffrey's father, is in jail. Caffrey and Mozzie will be up to their usual antics and Tiffani Thiessen will make me think about how much Kelly Kapowski has matured.
One thing that may rescue it is Mark Sheppard, who has been known for playing the demon Crowley on Supernatural. He's bringing back his character from the pilot episode and is in the same holding place that Peter Burke is. Sadly, his character is mortal and can't summon things to get he and Burke out of their incarceration. I'm sure that the show runners will have Sheppard retain his usual biting wit. He could be very good in a supporting role.
The thing that I haven't liked about the past season or so is the fraying of the trust of Burke and Caffrey. That's what made the show so fun to watch, with the stodgy agent learning to loosen up around the more carefree Caffrey, who was a criminal turned federal consultant (kept on a leash with an ankle monitor). The show got too dark and there was always the question that Caffrey abandon everyone. It seems like showrunners want everything to get edgy. Not every show has to turn into Breaking Bad, guys. I understand the need for SOME tension.
The real problem with the show is its tendency to try to shoehorn certain things in – like Caffrey and his supposed love interest, Sara Ellis. Matthew Bomer is a great actor, but even he can't make chemistry work with Hilarie Burton, no matter what the show's creator insisists. Caffrey is better when he's not tied down to anyting and free to roam around.
I'm going to keep watching, but if the show does anything to the Burkes' dog, Satchmo, I am OUT.