Canceled Shows That Need Their Own Movies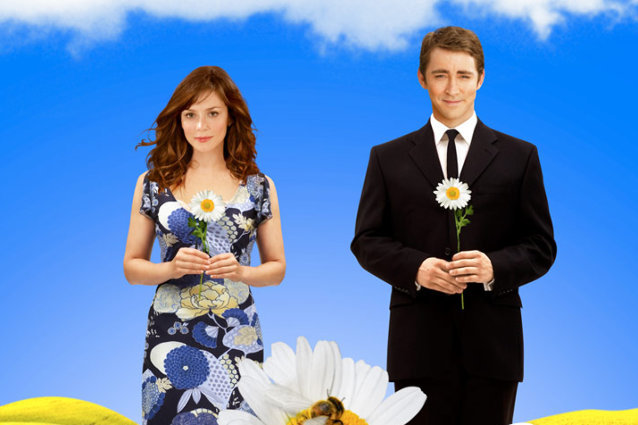 ABC
Veronica Mars has made history. Along with films like Serenity (an adaptation of the TV show Firefly) and the questionable direct-to-DVD Dead Like Me movie, it brought a sense of closure and excitement to fans everywhere. When a show gets prematurely canceled, fans have a hunger for some more quality time with their favorite characters. Veronica Mars proved that that want is enough to drive the production of a feature film. Using Kickstarter, the folks behind the movie established seed capital and revealed the market for television revival films.
A great program can get the axe for any number of reasons. For example, Claire Danes wanted to pursue a career in movies, so she was instrumental in the cancellation of My So-Called Life. Shows like Popular or Freaks and Geeks  were ahead of their time and got prematurely canceled due to low ratings. Television involves a lot of juggling, competition with other networks, and actor politics. Film adaptations are a quick way to tell a story and provide fans with what they want.
Here is our list of television series that deserve to be forever immortalized in film. 
Pushing Daisies
This show had everything: a love story, lush cinematography, musical numbers, magic, and procedural crime drama tropes. However, the show did not find its footing in ABC's line-up. Despite a bevy of amazing guest stars and genuinely entertaining moments, the show was rushed off with a hasty 30-second wrap up to series-long storylines. A film could incorporate all of the magic of the series while also providing the writers with a chance to explore the mythology of a pie-maker who can resurrect the dead, and maybe find the opportunity for him and his undead love Chuck to touch.
Popularity Potential: It may be a tough sell to audiences beyond fans of the show. However, given the success of Frozen, musicals aren't going anywhere. It also has such a fresh unique premise with a storytelling format that would befit the big screen.
Happy Endings
This comedy helped reinvigorate the ensemble comedy after the genre's post-Friends lull. The show has a firm grasp on comedy today with fun cutaways and outrageous plots. It captures dating in an age of hipsters, the Internet, and bizarre new rules. Each season ends with a wedding, so why not a film about the most epic wedding ever? A movie could focus on the craziest of bridezillas Penny Hartz (Casey Wilson) while reviving a lot of the dangling subplots of the series.
Popularity Potential: The film could easily appeal to more than just established fans: romantic comedy audiences, Wayans family advocates, and people looking for a fun comedy could enjoy this film. 
Popular
Ryan Murphy has proved himself to be a powerhouse producer with the success of Nip/Tuck, Glee, and American Horror Story. However, Murphy he's had limited success in films (lest we forget Eat Pray Love). But his first series, Popular, would be great fodder for a movie. This series was ahead of its time. It talked about Manolos and the mystique of Gwyneth Paltrow before it was cool. His characters Mary Cherry and Nicole Julian were progenitors to Lea Michele's character on Glee and Jessica Lange's characters on AHS.
Popularity Potential: None of the core cast members have a huge name draw but Murphy's huge celebrity rolodex could bring some major star names. Fans would enjoy answers to the cliffhanger ending and fans of all of Murphy's other shows could enjoy a snarky comedy.
Dark Angel
It's hard to remember when Jessica Alba broke into showbiz. It wasn't her role in the Glitter-reminiscent dance movie Honey, or her parts in Fantastic Four and Good Luck Chuck.  No, it was James Cameron's insanely amazing action series Dark Angel. A young Alba played Max, a girl genetically modified with hybrid DNA who used her abilities to fight for justice in a post-apocalyptic Seattle. The twist: terrorists released an electro magnetic pulse that turned America into a third world country. Sadly, the Cameron connection could not save the series from being eclipsed by Buffy and Alias. However, this show definitely has the makings of an epic James Cameron movie. Plus, Alba's ex-hubby and co-star Michael Weatherly could use the career boost since he's now relegated to NCIS.
Popularity Potential: James Cameron, 'nuff said.
Misfits
This British superhero series Misfits started out great, but a revolving cast and a monotony of sesonal arcs kind of left the final season with a dud of an  ending. A movie could bring back a lot of the cast members and guest stars and have them take on a major foe. Considering Robert Sheehan's turn in Mortal Instruments: City of Bones and Iwan Rheon's role on Game of Thrones not exactly panning out in the stardom department, they should be willing and able to return to their old stomping grounds.
Popularity Potential: Attack the Block proved the sci-fi genre could work with a chav makeover. Anyone interested in sci-fi and comedy would be up for a Misfits flick.
Freaks and Geeks
Every Judd Apatow production feels like a Freaks and Geeks reunion, so why not just have one? The cast's 10-year high school reunion would be a who's who of Hollywood, blended with Apatow's comedy flair. Plus, a comedy about a high school reunion is no more or less inspired than the plots of This Is 40 and Funny People.
Popularity Potential: Audiences are bound to like someone from the cast. Plus, Apatow is synonymous with box office success.