Casting 2013's Breakout Television Stars in Classic Sitcoms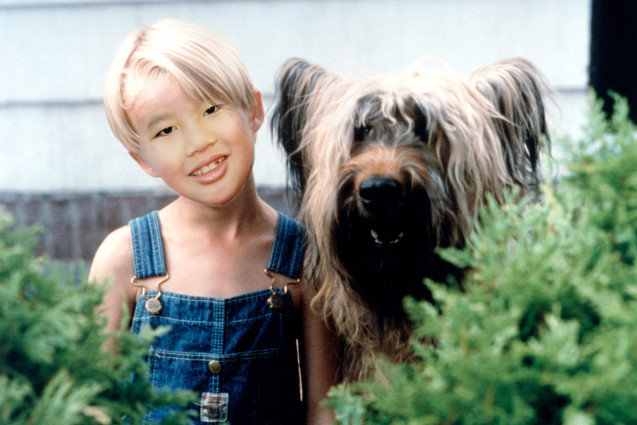 Getty/Warner Bros. via Everett Collection
Every year, people all over the entertainment world pull together their lists of the best performances, actors, directors, film, and shows of the year, making special note of all of the newcomers who managed to breakthrough into the mainstream with exceptional projects in 2013. However, when we were running through out lists of the best breakout actors of the year, we happened to notice that many of our new favorite television characters bore some strong resemblances to some of our favorite characters from classic sitcoms.
With that in mind, we've picked 10 of our favorite breakout television stars of 2013 and cast them in roles from our favorite shows of yesteryear. 
Joe Lo Truglio as Barney Fife from The Andy Griffith Show
As the weird, bumbling, food-obsessed Det. Charles Boyle, Joe Lo Truglio has been stealing scenes week after week on Brooklyn Nine-Nine, and we think he could continue to put all of that strange ineptness to use as Barney Fife, the nervous, incompetent deputy to Andy Griffith's Sheriff Andy Taylor. Lo Truglio's proven that he excels at making life more complicated for others, and he would be able to portray the perfect mix of heart and humor. 
James Wolk as Wally Cleaver from Leave It to Beaver
James Wolk specializes in characters that are charming, popular and intelligent, which makes him the perfect pick to play the Beaver's charismatic older brother. Sure, he's a lot older than Wally was on the show, but it's hard to think of an actor who would be better at portraying a character described by all of the girls as "the most," because as Zach on The Crazy Ones, Wolk is the most charming, funny and attractive actor on TV right now.
Tatiana Maslany as One of Charlie's Angels
It's not quite a sitcom, but Charlie's Angels had the right combination of action and comedy that would make it the perfect vehicle for Orphan Black's Tatiana Maslany. On the show, she's proven that she can handle whatever twists and turns come her way, as well as being able to hold her own in a fight, but Maslany is also funny and charming enough to handle the show's more humorous moments with ease. Plus, with Maslany at the forefront, this would finally be a Charlie's Angels reboot worth watching. 
Andre Braugher as Lou Grant from The Mary Tyler Moore Show
Andre Braugher's been a well-respected television actor for a long time now, but as Captain Ray Holt on Brooklyn Nine-Nine, he proved that he can handle comedy just as well — if not better — than he does drama. We think he'd be perfect to take on the role of Lou Grant, Mary Richards' tough but loving boss on The Mary Tyler Moore Show. He's already got plenty of experience keeping a group of goofballs in line, and it would finally give him the chance to break out and play something other than a cop for a change. 
Malin Ackerman as Samantha from Bewitched
Just try and put the terrible Nicole Kidman and Will Ferrell film out of your mind for a second, and instead picture Malin Akerman as the loveable witch struggling to balance her magical powers and her role as a normal housewife. Ackerman's honed her comedy chops on the new sitcom Trophy Wife, and her perky-yet-sarcatsic demeanor makes her the perfect choice to take on Samantha. Plus, she's proven that she's great with phsyical comedy, which will come in handy when it's time for her to wiggle her nose. 
Nicole Beharie as Agent 99 on Get Smart
A beautiful, intelligent, highly skilled agent tasked with balancing both her bumbling, confused sidekick and a top secret mission? It may sound like Nicole Beharie's Sleepy Hollow character Abbie Mills, but it's actually Agent 99 from the sitcom Get Smart, which proves that Beharie would be the ideal choice for the role. She's got the looks, smarts, and comedic chops to take on the slapstick spy comedy, but also has plenty of experience with the more action-intensive elements. On top of all that, she's a compelling actress, who would be able to give the character enough depth to keep her from being a complete caricature. Just add Tom Mison as Maxwell Smart, and you've got yourself a show. 
Albert Tsai as Dennis from Dennis the Menace
At only nine years old, Albert Tsai has become one of the biggest breakout stars of the year through his role as the quirky, hilarious Bert, one of Kate's stepsons on Trophy Wife. When it comes time for Tsai to properly break out, say into feature films or a reboot of a classic sitcom, we think there would be no better vehicle for him than as everyone's favorite troublemaker Dennis the Menace. He's got enough charm to keep Dennis loveable, despite his antics, but would also be able to give the character a much needed dose of weirdness. 
Corey Stoll as Fred from I Love Lucy
As Rep. Peter Russo on Netflix's House of Cards, Corey Stoll did most of the show's heavy emotional lifting. If he's looking for some lighter fare, we think he'd do a great job as Fred Mertz, the stingy husband of Lucy's best pal Ethel. Since Fred fought in World War I and lived through the Great Depression, it gives Stoll enough gravitas to ground the character, while also giving him plenty of screwball plots and slapstick comedy to keep things light and up-beat — plus, no Kevin Spacey around to manipulate all of his actions. It's a win-win. 
Rebel Wilson in Her Own Version of The Carol Burnett Show
Rebel Wilson's show Super Fun Night may not have done as well as many were expecting, but she's still had a pretty stellar year. We think that the best way for her to capitalize on that would be her own Carol Burnett-inspired variety show. She's already got plenty of experience writing sketches, and even created and starred in several sketch shows and comedies in Australia. And since she showcased her musical talents in last year's Pitch Perfect, she's become the ideal candidate to bring back the variety show format to a younger generation. 
Michael Ealy as Lionel from The Jeffersons
Though his new sci-fi drama Almost Human has only just begun airing, Michael Ealy has become one of the most popular new television stars, due to the perfect combination of good looks, charm and talent. We think all of those qualities would serve him well as Lionel Jefferson, the smart, kind, wise-cracking son of George and Louise. Ealy's already proven that he has enough charm to take on the part, but Lionel's complicated relationship with his father and his wife, Jenny, would give him plenty of opportunities to showcase his acting talent. With Ealy on board, there's no doubt that Lionel would become much more than just a  funny supporting character.