Is 'Catfish' Catfishing America?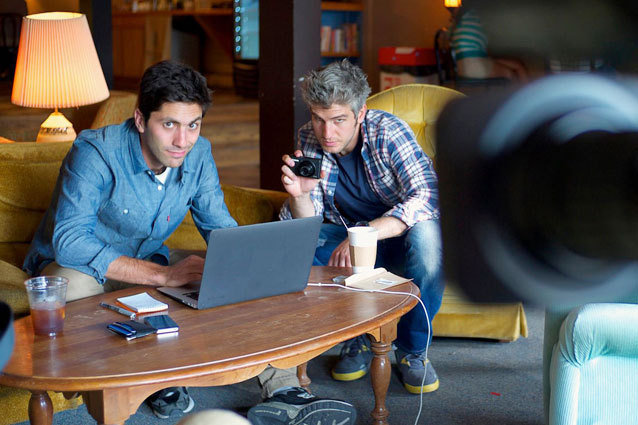 The first rule of the Internet: Don't believe everything you read/hear/see. Case in point: the perma-confusing tale of Manti Te'o and his fake Internet girlfriend, Lennay Kekua, a.k.a. Ronaiah Tuiasosopo. If that tale taught us anything, it's that there's a tangled web living deep within the World Wide one.
And MTV has stepped into that web for the network's newest reality phenomenon, Catfish. But the series is not quite as simple as the show's intro may have you believe. Airing its finale Monday night, the series revolves around Internet romances never realized IRL ("in real life" for all you n00bs out there), where one — or sometimes both — of the participants are not being honest about themselves.
The idea for the show is brilliant: telling the story of these online deceptions sheds new light on the ever-changing world of interpersonal relationships in the digital age. The network uses these stories of people meeting online under a guise of dishonesty (often using fake Facebook profiles) called catfishing — a term made famous thanks to host Nev Schulman's breakout 2010 documentary, Catfish.  (In the context of the show, to "catfish" means to "hook" someone through a series of online deceptions.) Alongside his friend and filmmaker Max Joseph, Schulman sets out weekly to unite two people in online relationships who might not be telling the truth about their identity. But the lens though which the show views these people's lives may not be exactly truthful itself. 
"You know how they said that [the catfishee] had reached out to them?" a cast member from the series (whom we spoke to anonymously to protect their relationship with MTV) tells Hollywood.com. "I don't know why they put that in there because it's not even true. It was actually me that reached out to them."
Another cast member (this time a catfishee), felt betrayed by an episode and put it plainly: "Really, I'm just frustrated that people don't know the whole story."
RELATED: MTV Renews 'Catfish': If You're Not Watching, You've Made a Huge Mistake
So what is the whole story? MTV's version plays out like this: Two individuals involved in an online, romantic relationship meet. The show chronicles the discovery of who the catfisher is in real life. The story is always told from the point-of-view of an innocent catfishee unsure about the authenticity of the person behind the screen. Each episode starts with an email from the catfishee to Schulman, followed by the story of the relationship, an uncovering of truths, and the inevitable in-person meet-up. 
Seems straight-forward, but as Catfish has taught us, not everything is as it seems.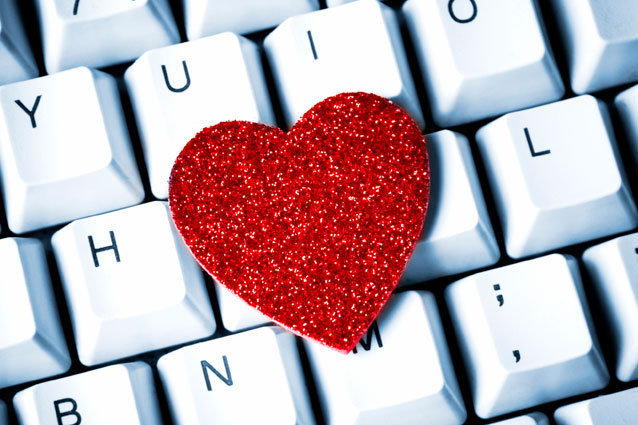 Speaking with local news outlet WHAM ABC, catfishee Joe Sumeriski of Warsaw, New York corroborated a story many cast members have claimed: that he does not know how MTV and Catfish became aware of his Internet relationship. "They just called me out of the blue," he explained. Sumeriski was right — Hollywood.com has confirmed his catfisher, Rose, was the one who contacted MTV.

RELATED: Why Catfish is MTV's New Jersey Shore (Thanks to Manti Te'o)

In fact, after speaking with six of the stars of this season (covering six episodes of the series), we found that in every instance except one, the catfisher — not the catfishee, as the series claims — has been the one to contact MTV first. Either via a casting call, Craigslist post, or a mention on the MTV website itself, the catfisher has consistently been the one to initiate the process. One catfishee from the South says she and her catfisher hadn't had contact for "a couple months" — until Catfish's producers showed interest. "We dropped off [talking] for a couple months and then we got it started again … when someone reached out to MTV about me and [the catfisher's online identity] talking," she says. "[MTV producers] hit me up, but I didn't reach out to them because I didn't know anything about a new show."

Of course, it's natural to expect some editing changes in any reality series. The Hills, Real Housewives, Jersey Shore — reality series are so dependent on scripting drama, audiences no longer accept TV's reality as reality anymore. But Catfish, with its documentary background and style, seemed different. "If it is true that the scenarios on Catfish are fabricated, then it definitely would take the enjoyment out of watching the show," says Galen Criscione of Brooklyn, New York. In fact, Criscione admits that he "wouldn't watch it anymore" and that he "would feel kind of like the people portrayed on the show — fooled."

There are, of course, truthful elements to the show. Every Catfish subject told us the series' hosts, Schulman and Joseph, are indeed kept in the dark about the true identities of the catfishers. Their Internet research into these people's lives are, apparently, all authentic. But the crux on which the show is balanced — the initial contact between Schulman and the catfisher — is in fact a fabrication. Everyone involved has already agreed to an in-person meet up before production begins.

Naturally, this complicates how viewers watch the show. If the two parties have long agreed to meet in person, Schulman's random selection of a catfishee by scrolling through his email no longer seems random. And his dramatic phone call to the catfisher suddenly isn't so dramatic. Is the catfisher genuinely surprised when Schulman requests a meet-up on-camera? "Not really," says one catfisher. "Because they told me they were going to do it before they actually did it."

But there are more discrepancies. Several cast members say the timing of their stories were off, with one claiming the show represented her relationship as lasting one month, when she was really communicating with her online love interest for three months at the time of filming. And two interview subjects denied their relationships were ever romantic at all. One cast member says she set up a profile to punish a catfishee for a past disagreement and only claimed to be interested in him to save face after yelling at him on camera. (Those scenes, she claims, hit the cutting room floor.) "The only reason why I said that I had feelings for him was because I knew I had put him on blast twice already [on camera], so I didn't want to come across as a b***h," she says. 

And another female catfisher says she knew her catfishee was not interested in a relationship with a woman, despite the fact that the series portrayed the duo as a couple with romantic interests. According to the cast member, she always knew her co-star "to be gay," but that once "the show started, he got scared and backtracked," resulting in an all-too-confusing conclusion of events that raised more questions than answers. (MTV — where I was an employee from November 2008 until May 2011 — declined to comment for this piece.)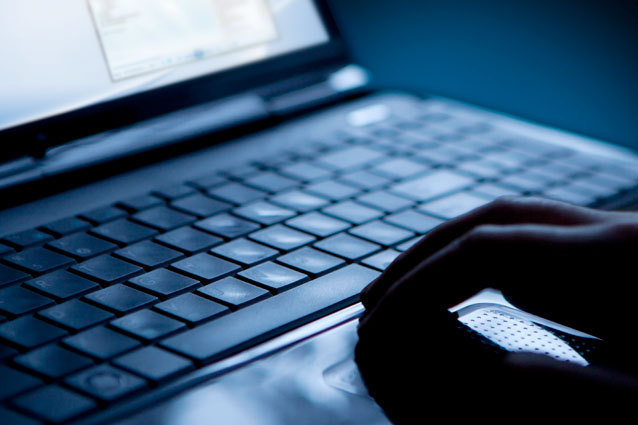 Everyone knows that real life is far more complicated than the smooth, glossy lines created by entertainment mediums. And for the most part, that necessity can be forgiven — it's the nature of the beast. But sometimes, what gets left on the cutting room floor can change the entire tone, nature, and experience of a show for the viewer. Obviously, the production needs to cover itself — getting cast members to sign contracts to agree to be on camera is not always a quick and easy task. But does it take away from the tension and suspense built up around the will they/won't they factor of the inevitable meet-ups? Or is it all just part of the necessary evils of TV production?

"Manufacturing a storyline is a disappointing reality of where reality TV has headed, unfortunately," MTV alum, and Road Rules: Campus Crawl  participant Sarah Greyson, says. That said, "story editors can only be as truthful to a story as the people they're attempting to represent. So many people watch reality shows now. They manufacture their personalities in ways that might deem them 'castable.'"

Many fans of the show are naturally suspicious. One Catfish viewer, Rachel Turnpaugh of Memphis, Tenn., enjoys the show but has always been skeptical of its origins. "It's more or less obvious that it's just baiting," she says. "It always ends up being the worst-case scenario anyway." But would Turnpaugh still watch the series knowing there are editing changes? "Absolutely."

RELATED: MTV's 'Catfish' TV Show Succeeds Where The Film Failed

Even though the Internet has taught us — and reality TV has proven — that not all is as it seems, viewers can still enjoy even the most unreal aspects of reality television. After all, we've become a smarter and more skeptical audience since the genre reared its head in the early 1990s. Greyson says those watching reality television from home should expect to see an alternate version of reality. "Everyone has experiences that force them to understand that everything isn't always as it seems," she says. "That's reality television in a nutshell, and everyone who hasn't been living under a rock for the past 20 years understands that's what they've signed up for."

Speaking at the August 2012 Television Critics Association event, Schulman told attendees that "whether or not two people are totally lying to each other and it turns out to be a huge disaster, that's only the first part of the story."  Instead, there are more interesting sides to every story, perhaps enough to forgive the series for any necessary editing fabrications: "We then want to know why they are doing it, who they are, what they are feeling, what led them to this place, and why that resonates with thousands of other young people who have the same feelings, who don't have someone to talk to or don't know how to express themselves."

Still, does MTV have a responsibility to air that whole truth?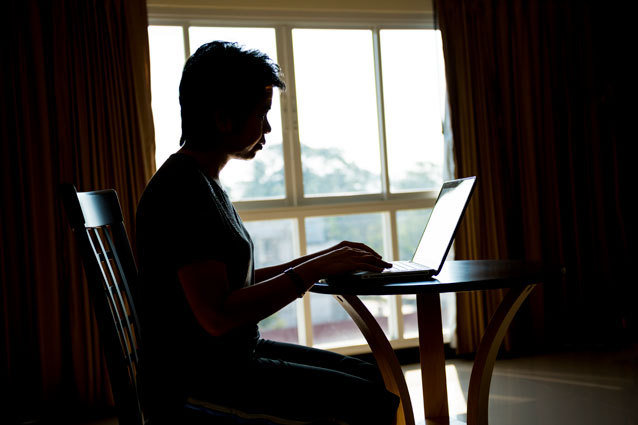 One catfishee says the cast member who catfished him is now reciving a lot of "hate mail" from fans online after the series failed to dive into the catfisher's true psychological justification for creating a fake profile. If MTV told "the whole story" by including unaired discussions about the catfisher's background, viewers would be more sympathetic. "A lot of our conversation would've shown that she had an excuse; she had reasons why she did this," the catfishee tells us. "And it hurts me that people call [the catfisher] names and don't understand the reasons. She had reasons. [The catfisher]'s had a tough life."

Dr. Tamyra Pierce, a professor and Director of Social Media and Integrated Marketing at California State University in Fresno, says misrepresentation of the facts could easily lead to cyberbullying, especially when Catfish's subjects are emotionally and psychologically vulnerable enough to set up a fake profile in the first place. "How are they going to take it when things aren't portrayed the right way?" she says. "I would use a lot of caution."

But several catfishers from the show hope that their own experiences will give other young adults the confidence to just live and exist as they are, as the vast majority of them cite real-life insecurities and bullying as a reason they turned to online relationships — to fill a void. And perhaps this show's greater message is one of trying to be more authentic. Hey — it seems to be working for MTV, at least. After a decade of highly-scripted reality programming such as The Hills or even Jersey Shore, most welcome Catfish as a welcome change, heading in the right direction. "I think it's the most authentic thing MTV's had out in a long time," says Greyson, and it seems many fans agree. Cory Hutzell from Seattle, Wash., explained that he doesn't "watch it to see love or happiness. I like watching it to see why someone would lie for years and the reaction of the people when they meet."

But the question remains: Is it MTV's responsibility to tell the stories as they are, or to tell an entertaining story that fits into 44 minutes of television? Only time will tell. Or perhaps, its second season.

[Photo Credit: Facebook; iStockphoto (3)]

Follow Alicia on Twitter @alicialutes
---
From Our Partners:

Kate Upton Bares All in Nothing But Body Paint: Video (Celebuzz)

Bradley Cooper Dancing Is Surprisingly Awkward, Sweaty (Vh1)