'Celebrity Apprentice': Who Came Out on Top?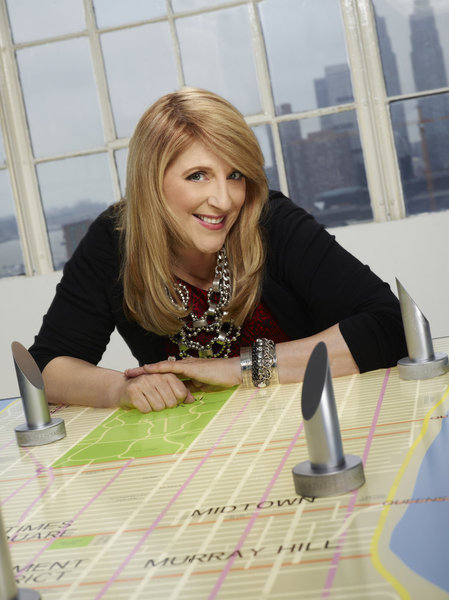 I'm not referring to the winner of Celebrity Apprentice, who we found out Sunday night was Arsenio Hall, despite Donald Trump neglecting to give any reason whatsoever as to why exactly he was the winner. (Perhaps it was a pat on the back for claiming he found Lisa Lampanelli attractive? Because it certainly wasn't based on facts or data — Clay Aiken raised $200,000 more than his competition.)
I'm talking about which celebrity came out on top in the image game. Our crop of 18 contestants have spent months attempting to strike an on-screen balance between appearing generous and, as Aubrey O'Day told us last week, making great television . It's difficult — in order to find success on Celebrity Apprentice, you need to fuel a healthy dose of drama, lest you suffer the same fate as Michael Andretti, who either didn't attend Sunday night's finale, or is so boring, he was as invisible as Trump's hairline. But bring too much drama to the table, and you run the risk of being despised by not only your fellow celebrities, but by the viewing public as well.
Still, though Lampanelli spent the majority of her Celebrity Apprentice run despicably insulting the likes of Dayana Mendoza for her supposed stupidity, the comedienne might have just won the image game. Just see the post-Mendoza episodes, in which Lampanelli remained calm and refined, acting much more like the woman who stepped into the game telling the women she hoped to avoid all catty behavior throughout the competition. By the time we reached the finale, our goldfish minds found it difficult to recall her cruelty, especially when the comedienne donated $10,000 to the opposing team, and spiritedly laughed while making fun of her own "menopausal" behavior during the competition. Even when Tia Carrere asked the audience to yell out names of celebrities that were difficult to work with, the response was as muddled as a Debbie Gibson track on fast-forward.
The image game's runner-up? Adam Carolla, a contestant cut early in Celebrity Apprentice's run after falling victim to the Michael Andretti Curse. (Trump want to fire Andretti. Carolla not allow Trump to fire Andretti. Trump get angry and fire both.) Not only did The Man Show host help ease Hall into a win, but he did it with a sense of humor that made you wonder why Jimmy Kimmel has scored all the success. Bonus points, of course, go to Carolla for getting Teresa Giudice to counter his claim that she's naïve by stating she's the exact definition of naïve. And for joking Giudice likely thought "naïve" was a brand of douche. Best line of the season, from Celebrity Apprentice's best douche!
Of course, there are those who didn't fare so well in the image game: Mendoza, though rightfully still mad about Lampanelli's treatment of her, appeared bitter and ungrateful for her Celebrity Apprentice run; O'Day tried to talk her way out of her TV-friendly behavior, but managed to not come out as sunny as her newly dyed hair; and runner-up Aiken showed a somewhat controlling and impatient side of him that might alienate Claymates, despite his understandable stress. And I'd say something about Victoria Gotti, but [insert stereotypical joke about being in a car trunk here].
I'd also say Trump himself lost the game — what with his ridiculous interrupting habits, inexplicably claiming Hall didn't find Mendoza attractive, and naming a winner without about as much rhyme and reason as Giudice — but is that possible after several fake presidential runs, several video arguments with Rosie O'Donnell, three marriages, a bad attitude at last year's White House Correspondent's Dinner, his hairline, Success by Trump, a pizza date with Sarah Palin, and Home Alone 2: Lost in New York?
Who do you think won the image game? Is the correct answer Andretti, since he didn't even subject himself to the finale?
Follow Kate on Twitter @HWKateWard