Classic Claymation Christmas TV Specials Are the Best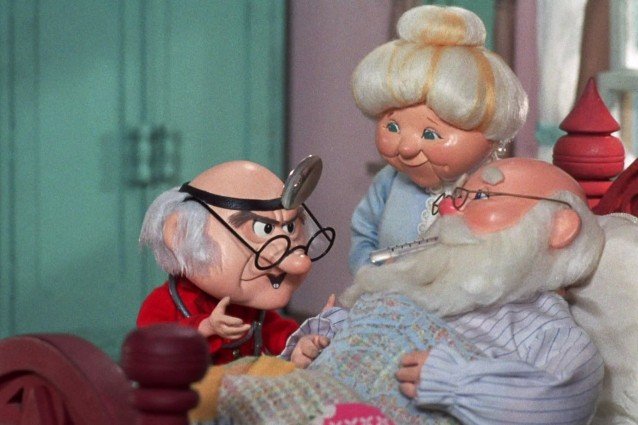 DreamWorks Classics
Everyone has those movies or TV specials that they watch around the holiday season, whether it's Dr. Seuss' How the Grinch Stole Christmas, "A Rugrats Chanukah," or a mix of holidays with The O.C.'s "The Best Chrismukkah Ever." However, as far as Christmas TV specials go, the stop-motion tales from the '60s and '70s will always be the best.
Although the first Rankin/Bass Christmas special is almost 50 years old, the popular animated classics are still played every year on ABC Family during the network's 25 Days of Christmas. We're talking about — of course — the holiday specials featuring Rudolph, Frosty, and Santa Claus.
Rudolph the Red-Nosed Reindeer is an adaptation of the well-known reindeer's story, though in this version he travels to the Island of Misfit Toys. Santa Claus is Comin' to Town tells the origin of Kris Kringle from growing up with elves until he becomes Santa Claus (the bad guy in this special is called Burgermeister Meisterburger, which might be the funniest name we've ever heard.) Then there are two more Rudolph specials in which the young reindeer must save the day: Rudolph and Frosty's Christmas in July and Rudolph's Shiny New Year.
But the best one of all — and surely we can all agree on this one — is The Year Without A Santa Claus. On top of being an animated Christmas special, it's also a musical with songs like "I Could Be Santa Claus" and "Blue Christmas." 
However the most memorable songs are "The Snow Miser Song" and "The Heat Miser Song" because Snow Miser and Heat Miser, two sons of Mother Nature, are easily the best characters from any of the Rankin/Bass classics. The Miser brothers quarrel like spoiled kids, fight with hilariously awful special effects, and they have minions that are miniature versions of themselves.
Sure some people might like The Grinch and A Charlie Brown Christmas better than these claymation classics. But to some of us it just isn't Christmas until we see Snow Miser and Heat Miser fight like children over the North Pole.