Courtney Stodden on 'Couples Therapy': The Promo You Wanted to See in 2011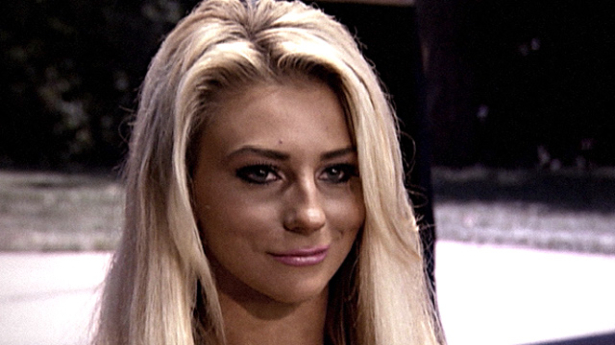 Remember that month last summer when we learned 51-year-old Lost actor Doug Hutchison married a 16-year-old girl named Courtney Stodden, and then she made these faces at him, and we all said the couple would be perfect for a reality show, but then you realized Stodden wasn't actually a 30-something method actress and the whole spectacle made us feel as dirty as Stodden's Twitter and we simply stopped caring? Well, good news, people of July 2011, Stodden and her husband have finally made their way onto our TV screens!
Though Stodden's Instagram account seems to indicate no problem in her marriage to Hutchinson, the barely legal twosome will appear on the second season of Vh1's Couples Therapy, and, based on a promo for the season, rub the other couples in a way almost as wrong as Hutchinson's unsettling thigh rub. (In the spot for the series, we see Hutchinson asking another castmate, "Did you just call my wife trash?" That's Mrs. Trash to you, buddy.) Joining Stodden and Hutchinson is a cast clearly found at the bottom of Snooki's laundry pile: Rapper Too Short and Monica Payne; Bachelor winner Shayne Lamas and Nik Richie; K-Ci & JoJo's JoJo and Tiny (way to Dupree the s**t out of that relationship, Tiny); and Real Housewives of New York rejects Alex McCord and leather pants enthusiast Simon van Kempen.
Check out the promo for Couples Therapy below, and if you're still not feeling shame, check out our gallery of Courtney Stodden's Craziest Costumes. Also, go to jail.
Courtney Stodden's Craziest Costumes: Launch Gallery
Follow Kate on Twitter @HWKateWard
[Image Credit: Vh1]
More:
In Movies, It's the End of the World As We Know It. Is That Fine?
Seeking a Friend for the End of the World and 7 Reasons the Mayans Might Be Right