7 Most Underrated Current TV Shows
Like just about everything these days, TV shows are vulnerable to the hype surrounding them, and shows can live or die by how much they go viral or what people think of their first few episodes. Hype can be a great way for shows to pick up new fans, but it can also mean some great series never pick up buzz — or only catch the wrong kind. These shows might be lacking the mania that surrounds show like Game of Thrones, but are definitely worth a binge-watch or two.
1. Marvel's Agents of S.H.I.E.L.D.
There was plenty of excitement when Marvel launched the first TV spinoff of its new cinematic universe, but Agents of S.H.I.E.L.D. landed with a bit of a whimper. The good news is the show hit its stride in season two as a superpowered spy extravaganza. If you quit during the dodgy first year, give it another go.
Making a TV sequel to the Evil Dead films decades later seemed like a gamble — especially since it seemed unlikely any series would be able to capture the films' truly exceptional levels of gore. Luckily, Ash vs. Evil Dead boasts lashings of blood, slapstick humor, and original star Bruce Campbell. Horror has never been this much fun.
3. Sense8
A slow first few episodes put plenty of people off the Wachowskis' first foray into TV, but Sense8 is worth sticking with. It's thoughtful sci-fi about eight mysteriously connected strangers, is filmed in stunning locations around the world, and is probably the only show right now to boast a global mind-orgy sequence.
4. Supergirl
Supergirl was always an odd fit for CBS, which never really let it get as weird or comic book-y as the other DC superhero shows. Now that it's joining those over on The CW though, we've got high hopes for the show's second season — including a mega-crossover and the new arrival of a certain Man of Steel.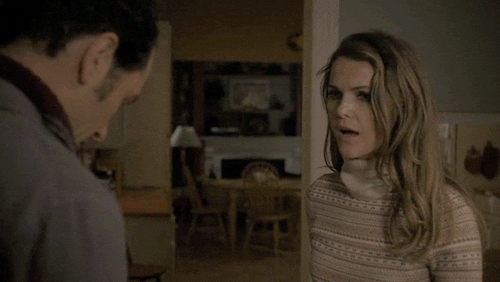 This one is underrated by audiences, if not by critics — who seem to pretty much universally love it. But the twisty turny Cold War spy drama hasn't picked up the viewers — or the awards — that it deserves. It's got two more seasons left before it ends, so take the chance to catch up now.
Netflix's flagship comedy is as irrepressibly cheerful as its lead character, even as it tackles topics including gentrification, deportation, and the systematic destruction of Native American communities. It's really funny too.
7. 12 Monkeys
This Syfy series adapts the classic Bruce Willis film very loosely, taking its time-travel-to-stop-a-future-plague plot and using it as an excuse for evil cults, mind-bending paradoxes, and trippy time drugs. It's nuts, it's totally unpredictable, and it's way, way better than it has any right to be.