Do Some Actresses Have the Golden Touch?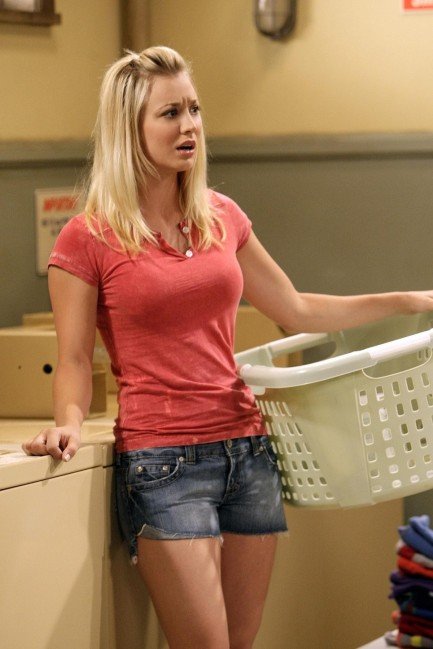 CBS
It's been said that lightning doesn't strike twice. But how have the following actresses been able to star on more than two successful shows? With so many actresses cursed to star on failed TV shows, these actresses all seem to have the golden touch to make a series last. They have all been series regulars on television shows that have taken off and lasted insanely long … in some cases unnecessarily long.
Thorne-Smith has bright blue eyes, a slightly raspy voice, and a general likable folksiness. She starred in Melrose Place  from day one. Despite initial bumps in the road, the series went on to last seven seasons partly because of her on-again/off-again relationship with Andrew Shue (who was never heard from again). Ally McBeal became a huge must-see series with the insane antics of an off-beat law firm. It lasted five seasons and launched the careers of Calista Flockhart, Lucy Liu, Jane Krakowski, and Portia de Rossi. Then despite all sense of rhyme or reason, According to Jim managed to last eight seasons. 
Garth managed to do the impossible. She was on both a series and its reboot and both did extremely well. She was on the wildly successful Beverly Hills 90210 and managed to star on the show for a startling ten seasons. When the series was rebooted, she was the anchor to tie the new series, 90210, to the original. She didn't stay on the series, but it did go on to last a respectable five seasons. This is a great achievement considering the number of television channels grew exponentially since the original series hit the airwaves. She also played Amanda Bynes' older sister for the five season run of What I Like About You. 
Malick has the perfect blend of beauty, brains, and comedic genius that it's no wonder she can help keep a series on the air. She has done a million guest spots but has helped more than a few series find their groove. She starred on HBO's T&A comedy Dream On  with Brian Benben. It lasted six seasons, which is a lot for a series on premium cable in the early '90s. She then starred in the eight seasons of NBC's Just Shoot Me. Now, she's currently lending her magic to Hot in Cleveland, already in its fifth season. 
Did someone say magic? Combs is best be remembered for playing Piper, a witch that could freeze time on Charmed for eight seasons. The series held the record for the longest running series with an all-female cast until it was eclipsed by Desperate Housewives. Combs started her career playing Kimberly Brock on the David E. Kelly series Picket Fences, which lasted a respectable four seasons. She is currently starring on Pretty Little Liars. It has five seasons under its belt and shows no sign of ending anytime soon. 
Cuoco is plucky, pretty, and a great addition to any television show. Cuoco starred on 8 Simple Rules which survived a notable name change and the loss of comedic genius John Ritter, and lasted a respectable three seasons. She also joined the cast for the final season of Charmed without causing a jump the shark situation. She has done voice-over work on shows like Brandy & Mr. Whiskers and 6Teen which have lasted more than one season. Most notably, she is starring on The Big Bang Theory. It's in its seventh season and still going strong.
Sagal is the definitive actress with the magic touch. She has managed the impossible more than once. She starred in Married With Children which helped launch the Fox network. She starred on 8 Simple Rules with Cuoco, and helped the series survive. She lent her lovely voice to Futurama as the voice of one-eyed beauty Turanga Leela. The sci-fi animated series went on to last seven seasons, four movies, and multiple cancellations. She's currently flexing her dramatic muscle in FX's dark biker drama, Sons of Anarchy  as matriarch Gemma Morrow. Not only is she great at playing a mother, she's great at being a mother to a successful series.