David Tennant and Billie Piper to Return for 'Doctor Who' Anniversary Special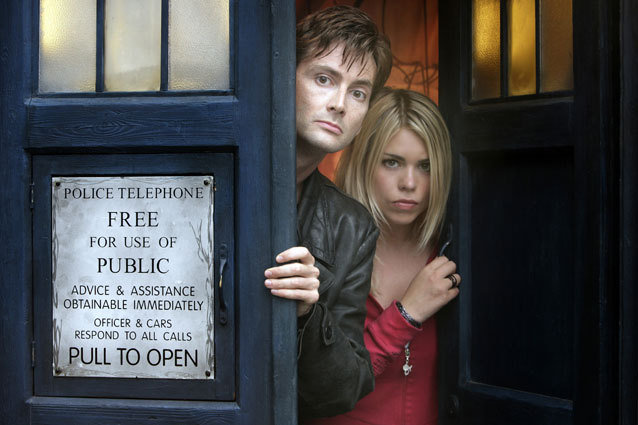 As if it wasn't exciting enough that a new season of Doctor Who returns tonight, the BBC has confirmed that David Tenant and Billie Piper will be joining the cast for a 50th anniversary special to air later this year.
This will mark the first return of Tenant who last played the 10th Doctor in the cult sci-fi series in 2010's "The End of Time." The special — which begins filming this week in the UK — will also guest star Matt Smith (who was reportedly leaving the show) and Aliens' John Hurt.
RELATED: Is 'Doctor Who' Losing Its Doctor? Matt Smith to Exit After Christmas — Report
Easter Sunday continues with more Doctor Who. The special Doctor Who: The Companions will take a look back at the Doctor's past and present companions, and hear how the show has changed their lives. As part of the series 50 year celebration, the network will also air an anniversary special and a documentary showing viewers a behind-the-scenes look at the filming of the first Doctor Who episode.
Doctor Who fans — what are you the most excited about? Sound off in the comments!
Follow Lisa on Twitter @LisaCostantini
[Photo Credit: BBC]
You Might Also Like:


Topanga's Revealing Lingerie Shoot: Hello '90s!


13 Most WTF Fan Tributes