Does the 'Bad Teacher' TV Show Improve Upon the Movie?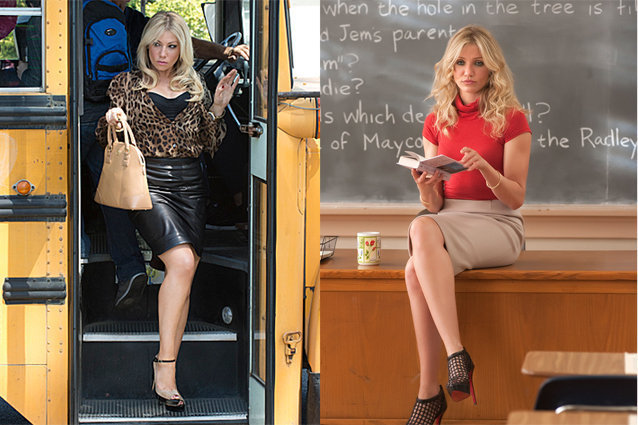 CBS/Columbia Pictures via Everett Collection
Those who went to see Bad Teacher in theaters thinking it was the second coming of Bridesmaids were sorely mistaken. Instead of a hilarious female-centric comedy with heart and compelling characters, Bad Teacher was just more mindlessly raunchy humor. It was not well received to say the least, which is why a TV adaptation had us puzzled. But, after the premiere last week, we're enjoying the Bad Teacher TV comedy much more than the movie.
Within the very first episode, the show creates a more balanced character in Meredith Davis (the bad teacher played by Ari Graynor). Although she's still a bit of a gold digger, she has some heart, too — she helped boost the confidence of some less popular girls at her the high school where she works. 
While the movie only really scratched the surface of its main character — Elizabeth Halsey played by Cameron Diaz (who is helping to produce the show along with its star) — the TV series will have much more time to delve into the main character. Twelve more episodes in fact.
Similarly, the movie focused entirely on Elizabeth's quest to land her ideal man, Scott Delacorte (played by everyone's ideal man, Justin Timberlake). However the first episode of the show gave as much time to how Meredith became a teacher and fit into the school as her ploy to shop for hot dads through a career day event. Although the golddigging aspect of the main character can be funny, the moments where the show focused on their bad teacher's non-romantic plights were more entertaining. 
Although the television show may not paint Meredith as bad as Elizabeth — there certainly was no scene of Meredith smoking marijuana in her car outside of the school — they have the potential to create a more dynamic and likable character. The fish out of water aspect, in which Meredith finds herself as a teacher with absolutely no qualifications except that she graduated from high school, is the most interesting aspect of Bad Teacher. If the TV series continues to explore that side of the show, they'll create a much funnier and more entertaining comedy than the film turned out to be.