What Is Mindy Kaling's Favorite Tom Hanks/Meg Ryan Movie?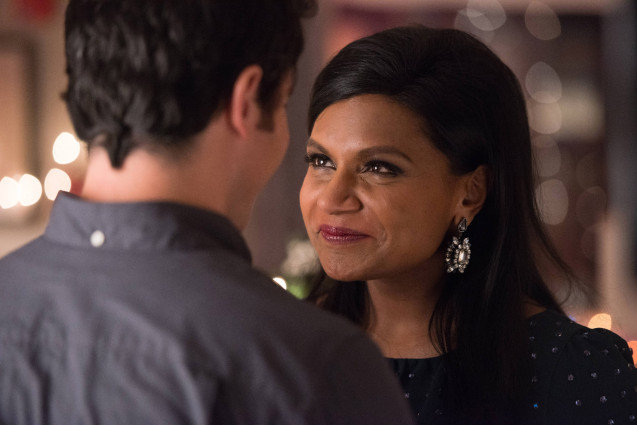 FOX
With Christmas behind us (see you next year, Love Actually) and Valentine's Day around the corner, it's officially open season for romantic comedies. And who loves romantic comedies more than Mindy Kaling/Mindy Lahiri, creator of the best romantic comedy on TV/lovable OBGYN? Both Kaling and her fictional counterpart are confessed Nora Ephron fanatics – but the real question is, which one is their favorite?
It's a question that many of us, in one point in our lives, will face: You've Got Mail or Sleepless in Seattle? Some argue that YGM is a weak imitation of SIS, while others find that the digital rom-com is actually more romantic – after all, it's filled with that witty banter that's been a genre mainstay since before the days of The Taming of the Shrew… a factor that Sleepless misses out on. The Washington-set romance, on the other hand, has that magical (dare I say fantasy-like?) notion of love at first sight. It's a tough battle for sure (and that's not even factoring When Harry Met Sally into the mix).
There are many Ephron references sprinkled like Easter eggs throughout the series – there's the fact that Mindy takes personal offense that Danny refers to When Harry Met Sally as "When Doofus Met Dummy." There's even an episode laden with mistaken identity, technology-propelled flirting entitled "You've Got Sext."
But her definitive favorite is revealed in "Harry and Mindy," the second part of a two-episode arc where Mindy is forced to play the role of side character to B.J. Novak and Eva Amurri's blossoming romance. Despite (or perhaps in support of) the obvious When Harry Met Sally parallels, the cold open finds Mindy in the lobby of the Empire State Building: it turns out she likes to hang out there in hopes of locking eyes with that special someone across the room, a la "the second best romantic comedy Meg Ryan and Tom Hanks ever made, Sleepless in Seattle." So unless she really has a thing for Joe vs. the Volcano, it looks like You've Got Mail is the winner.
It's a sentiment that creator/star/namesake Mindy Kaling would agree with – after all, she once named You've Got Mail as "the most soul matey of soul mate movies," and it doesn't get much more soul matey than that.
Now that we know the Mindys' favorite Meg Ryan/Tom Hanks helmed flick, it's time to turn the question over to you: Sleepless in Seattle or You've Got Mail?
Oh, and don't forget: Chris Messina played a small role in You've Got Mail. (But don't let that sway your answer).