DVR Me: A Big Week of Premieres
Tired of Sunny reruns? Miss The League? Well fear not because those are just a few of the shows premiering this week. Oh yeah, the NFL is back too. Perhaps I should have mentioned that first?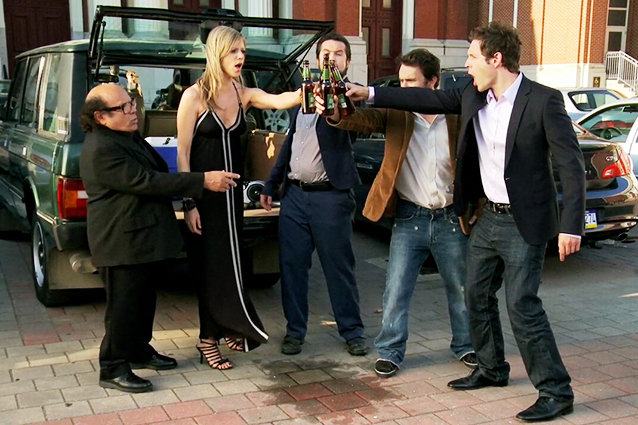 FX
The Newsroom

Rolling Stone recently called this Aaron Sorkin drama, now in its second season on HBO, the "best bad show ever." That may only be partially true. The show's characters seem to be too smart for their own good — no one is ever wrong — but Sorkin's trademark, rapid-fire dialogue is as sharp as its ever been.

It's Always Sunny in Philadelphia

The crew at Paddy's Pub are back for a ninth season, and this year someone dies! Actually, no, that's not true, but given the taboo subject material on past seasons (abortion, suicide, and cannibalism, to name a few), it would definitely not be the most shocking subject the show ever poked fun at.
The League

The show about a dimwitted group of fantasy nerds (as in the NFL version) returns just in time for football season. After four seasons on the original channel, The League will debut its fifth season on FX's recently launched sister station, FXX.
Last year saw the introduction, and demise, of Gyp Rosetti (a flawless Bobby Canavale), one of the most compelling mobsters to have ever graced the small screen (we're talking Tony Soprano caliber!). The most recent season of Boardwalk  will be pretty hard to top. But I'll be one of many watching.
Ravens vs. Broncos
Are you ready for some football? Sorry, dumb question. The NFL kicks off the regular season Thursday night with last year's Super Bowl champion Baltimore Ravens taking on Peyton Manning and the Denver Broncos. On second thought, you might want to watch this one live.
More:
Lisa Kudrow Join 'Scandal'
Four Reasons There Is No 'Seinfeld' Curse
'Glee' Tribute to Cory Monteith
---
From Our Partners


Stars Pose Naked for 'Allure' (Celebuzz)


20 Grisliest TV Deaths of 2012-2013 (Vulture)