'DWTS' Guru Louis Van Amstel: Long Live the Dance Duel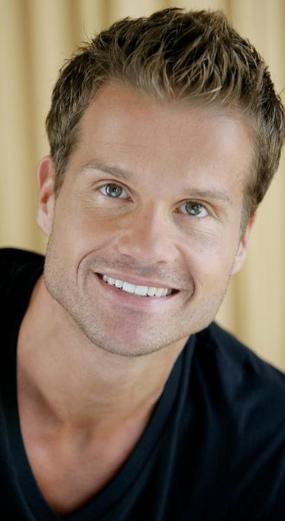 Welcome back for another round of Dancing With The Stars shop talk with DWTS dancer and creator of the LaBlast fitness program Louis Van Amstel. Last week delivered a few big shifts: Jaleel White slid down into the bottom two, Gavin DeGraw got the boot, and the judges introduced their version of the American Idol save: the Dance Duel. Naturally, Amstel had something to say about all this, and this week's Motown night.
Long Live the Dance Duel
"I like it," he says. "I think it's a good thing … Some people complain that it's a personality contest so they should be happy with it." Of course, the save is only as good as the panel of judges delivering it, and Amstel says DWTS' panel made the right call. "The judges had it right; they saved the better dancer … from a personality perspective, Gavin would have stayed," he says.
While White has the leg up when it comes to dancing skills, Amstel says the actor has some room for improvement in the personality department. "Something's missing there," he says. "Dance has to include a lot of personality … like Gladys, who's giving all of herself in her performances."
Donald and Peta: Headed for the Top Three
Hollywood.com readers, your comments have shown that Green Bay Packers star Donald Driver and his partner Peta Murgatroyd are near and dear to your hearts. And Amstel's right there with you! "Last week put them on the map," he says. "I told her, 'You've really come out of your shell' … her performance was amazing." But it's not just about one dance, these two could go… all… the… way. "I think they will make it to the finals," says Amstel. 
Really? Even though (as wonderful as he's been to watch) Driver's dancin' feet aren't as well-trained as, say, William Levy's? "William's got natural ability and Donald's not even close, but because of where he comes from, he's got a shot … he's got no dance background and he's come so far. That deserves something," Amstel says. 
Shake Your Groove Thing, Yeah Yeah
But of course, we can't talk twinkle-toes-ing without getting a little advice from the dance master for Motown night. (So listen up, White!). "Motown has so much soul that tonight, it's important to showcase the heart and the soul," he says. "That's what this music is all about." Well, dancers. It looks like Empress of Soul Gladys Knight might have a jump start on the competition. "She's going to have a killer week," says Amstel.
Who are you looking forward to hitting the dance floor tonight? And as always, share your questions for Louis in the comments section!