Can Eliza Coupe's New Show Replace 'Happy Endings'?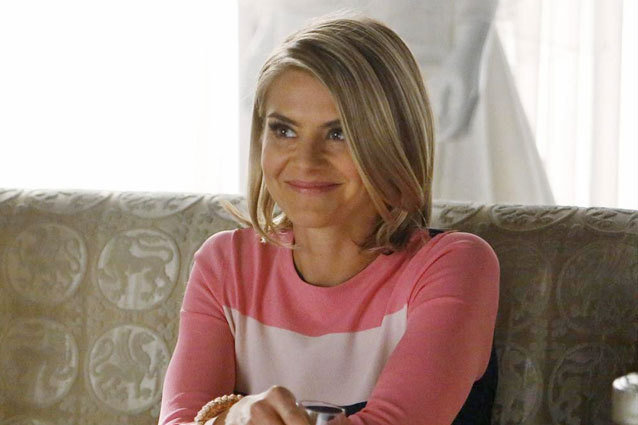 ABC
Maybe there are a few happy endings after all. 
Eliza Coupe, who played the uptight and competitive Jane Kerkovich on the dearly departed ABC show Happy Endings, will star in a new comedy series on USA called Benched. In the new show, Coupe will play a successful corporate lawyer who has a mental breakdown after being passed up for an expected promotion. Coupe sounds like a perfect choice for the character, who sounds suspiciously similar to Jane, who too exuded control but was really only a hair away from a complete manic break.
The half-hour comedy will be written and produced by Michaela Watkins and Damon Jones, while John Enbom, co-creator of Party Down, will serve as showrunner. While it sometimes feels like cable TV is comprised of about 95 percent courtroom shows these days, the comedic talent behind Benched gives us hope that the show will add something fresh to the sameness of the doldrums that comprises most legal programs.
Coupe's previous show lies in the quiet graveyard of sitcoms that ended way too soon. The little comedy was a bright and shiny beacon of laughs that got shuffled in the confusing mish mash of ABC's scheduling. The frantic and quick-witted comedy gave the network a healthy injection of fun and unpredictability, but the show was sadly canceled after its third season, even after fans and other networks launched desperate campaigns to save it from termination.
Maybe Benched is USA's attempt to give fans a little solace after Happy Endings met its demise. The network obviously liked what Coupe brought to Happy Endings, and though that she had what it took to carry her own show. It won't be the show we wanted, but maybe it will be the next best thing.