A Rundown of Fox's New Fall Shows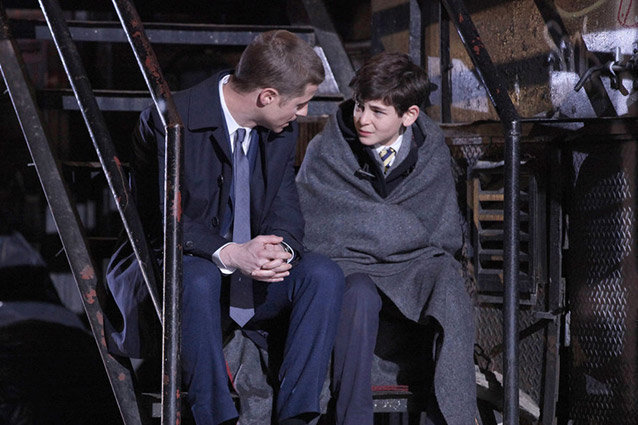 FOX Broadcasting
When Fox announced that they were dropping the standard pilot-season model of developing new TV shows; it earned them a great deal of attention from fans and critics. So when they unveiled their Fall 2014-2015 schedule, everyone's focus went straight to the slate of new shows premiering in the next few months — after all, they have to be good if Fox is willing to gamble on a brand new way of doing things. In certain cases, it seems like the gamble might just have paid off — you can't go wrong with Batman or British remakes, right? – but others seem like they'll only rub salt in the wound of recent cancellations.
We've run down all of Fox's upcoming series in order to predict which ones will live up to the hype and be worth your time come fall. Although sadly, none of them seem likely to fill the Enlisted-shaped hole in our hearts.
Gotham
What It Is: Drama
What It's About: Following Det. Jim Gordon and the Gotham City Police Department as they deal with the crime and corruption that plagues the city, and Gordon attempts to find
Who's In It: Ben McKenzie, Donal Logue, Sean Pertwee and Jada Pinkett-Smith
What It Sounds Like: It's basically Batman, minus Batman himself.
How Good Will It Be: Based on the first trailer for the show, it looks like it could be exciting and gritty, although tiny Bruce Wayne and Selina Kyle do make us a bit wary. Still, it's got a talented cast on board, so if the show can keep the visuals and story interesting, it could be surprisingly good.
How Long It Will Last: At least two seasons. Fox has thrown a lot of support behind Gotham, so they won't let it go easily.
Utopia
What It Is: Reality show
What It's About: 15 people move to an isolated, undeveloped location for a year and attempt to build their own society from scratch.
Who's In It: No word yet, but they have to be crazy if they're willing to sign up for this.
What It Sounds Like: Big Brother meets Survivor, with a dash of Kid Nation.
How Good Will It Be: It depends entirely on the cast, but our best bet is that it will either be outright terrible, or horrifically entertaining.
How Long It Will Last: Unfortunately, it will probably run for ten years.
Red Band Society
What It Is: Drama
What It's About: A coming-of-age story set in the pediatric ward of a hospital that follows a group of patients as they grow, bond, and battle illnesses.
Who's In It: Octavia Spencer, Griffin Gluck, Charlie Rowe, Dave Annable, Brian Bradley aka Astro, Ciara Bravo and Zoe Levin
What It Sounds Like: One Tree Hill meets Grey's Anatomy, except only one person is in a coma.
How Good Will It Be: Spencer is generally the best part of everything she does, but even she might not be enough to make the many elements of this show — comedy, drama, tear-jerking moments of triumph, general teenage drama, hospital administration — blend well together.
How Long It Will Last: About a season. Even if it is good, it will probably struggle to find an audience.
Gracepoint
What It Is: Drama
What It's About: Based on the British series Broadchurch, it centers on a small town and the murder that upends the lives of all of its residents.
Who's In It: David Tennant, Anna Gunn, Michael Peña, Jacki Weaver, Kevin Zegers and Jessica Lucas
What It Sounds Like: It's literally just Broadchurch with Tennant doing an American accent.
How Good Will It Be: A lot depends on how much they take from the original, but since that was such a good series and they've got a fantastic cast on board, things look good for Gracepoint.
How Long It Will Last: At least three seasons, regardless of how closely it hews to the original.
Backstrom
What It Is: Drama
What It's About: A crime procedural about an obnoxious and offensive, but brilliant detective who is brought back from exile to run the special crimes unit.
Who's In It: Rainn Wilson, Dennis Haysbert, Thomas Dekker, Beatrice Rosen and Kristoffer Polaha
What It Sounds Like: Every other "rogue cop" procedural that's hit the air in the last few year, but with Dwight from The Office
How Good Will It Be: It has a pretty decent cast, but the premise is something we've seen before many times, with varying levels of success, so there's a lot against it. A lot is riding on Wilson, although it's his first real foray into drama, which also doesn't bode well.
How Long It Will Last: Like almost every other crime procedural premiering this fall, it will probably be canceled within the year.
Mulaney
What It Is: Sitcom
What It's About: An aspiring stand-up comic gets a job writing jokes for a narcissistic comedian and game show host, which causes conflict between him and his two best friends and roommates.
Who's In It: John Mulaney, Martin Short, Nasim Pedrad, Seaton Smith and Elliott Gould
What It Sounds Like: Seinfeld meets New Girl, with a touch of 30 Rock
How Good Will It Be: The cast is fantastic, but multi-cam sitcoms can be pretty hit or miss, and this one was dropped by NBC and then reworked before FOX picks it up. However, the combination of SNL alums and comic legends means this one will probably be one of your new favorite shows.
How Long It Will Last: Sunday night at 9:30 is a tough slot, but we think this one will scrape its way to a second season.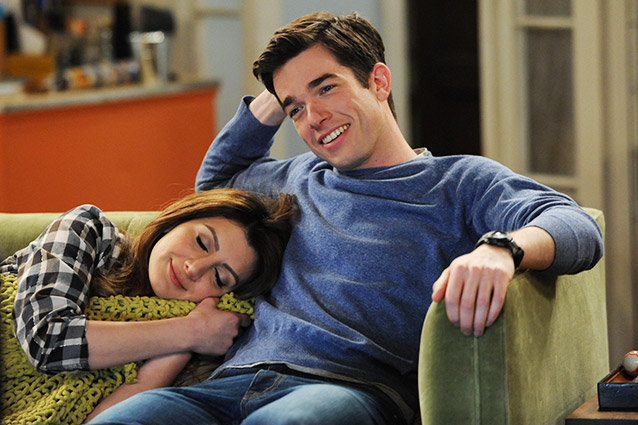 FOX Broadcasting
Empire
What It Is: Drama
What It's About: It follows Lucious Lyon, the head of a major hip hop record label and the ex-wife and family who are competing to take over the family business.
Who's In It: Terrence Howard, Taraji P. Henson, Gabourey Sidibe, Bryshere Gray, Jussie Smollett, Trai Byers and Kaitlin Doubleday
What It Sounds Like: Hustle and Flow meets Nashville
How Good Will It Be: Empire has a lot of big-name talent behind it – in addition to the Oscar-nominated cast, it was created by Lee Daniels and written by Danny Strong — but it seems like the kind of show that would fare better on cable, so it might end up being a little lackluster.
How Long It Will Last: Well, Nashville got three seasons, so we're predicting Empire will get the same.
Hieroglyph
What It Is: Drama
What It's About: After he gets caught stealing a magic scroll, a thief is brought to work for the Pharaoh, only to discover that court might be more dangerous than prison.
Who's In It: Max Brown, Reece Ritchie, Condola Rashad, Caroline Ford and John Rhys-Davies
What It Sounds Like: Game of Thrones meets Sleepy Hollow, set in Ancient Egypt.
How Good Will It Be: It's written by Travis Beacham, who wrote Pacific Rim, so it could turn out to be entertaining and campy. However, it's completely ridiculous-sounding, so the odds are against it.
How Long It Will Last: Unless it manages to pull in a devoted audience like Sleepy Hollow, probably only one season.
Wayward Pines


What It Is: Drama
What It's About: An idyllic American town… that you can never leave.
Who's In It: Matt Dillon, Carla Gugino, Melissa Leo, Tobey Jones, Juliette Lewis and Terrence Howard
What It Sounds Like: The Stepford Wives meets The Twilight Zone
How Good Will It Be: On the one hand, it's got an impressive A-List cast. On the other, it's executive-produced by M. Night Shamylan, so we're hoping it will be good, but expecting it to be terrible.
How Long It Will Last: The Shamylan outrage will bring attention to it, resulting in it just barely earning a second season.
Bordertown
What It Is: Animated sitcom
What It's About: Set on a town that borders the US and Mexico, it follows two families as they navigate life, relationships and politics.
Who's In It: Alex Borstein, Nicholas Gonzalez, Judah Friedlander, Missi Pyle and Efren Ramirez
What It Sounds Like: American Dad meets The Cleveland Show
How Good Will It Be: The last time Seth MacFarlane made a show about racial and family dynamics, we got Dads, so we're not optimistic.
How Long It Will Last: 5 years at a minimum
Last Man on Earth
What It Is: Sitcom
What It's About: After an apocalypse wipes out all of humanity except one man, he wanders the earth looking for other survivors.
Who's In It: Will Forte
What It Sounds Like: Zombieland, minus the other people
How Good Will It Be: Forte is hilarious, and his recent dramatic turn in Nebraska will probably serve him well, but it's hard to see how this concept will last longer than one episode.
How Long It Will Last: It's a quirky comedy from an SNL alum that isn't Amy Poehler, Tina Fey or Jimmy Fallon. It'll get a year if we're lucky.
Weird Loners
What It Is: Sitcom
What It's About: Four relationship-phobic weirdoes find each other living next door to one another in a New York apartment.
Who's In It: Becky Newton, Zachary Knighton, Nate Torrence and Meera Khumbhani
What It Sounds Like: New Girl meets Happy Endings, minus Damon Wayans Jr.
How Good Will It Be: The cast is made up of actors who have primarily played the "best friend" role in comedies, so it could be the showcase they need to establish themselves as leading actors. However, the premise seems like a re-tread of most post-Friends comedies, with some forced "quirk," so we don't see things going well.
How Long It Will Last: Three out of four actors were on shows that were cancelled relatively soon, so we'd be surprised if this one made it to a second season.