Fox Reveals Winter Schedule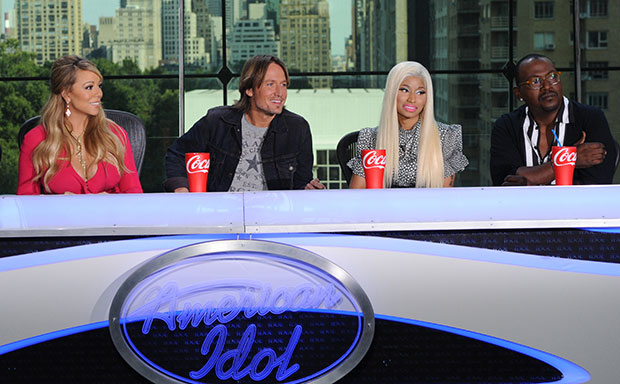 Fox has just released their winter schedule for the new thriller The Following, as well as returning series American Idol and Touch.
First up, American Idol comes back for its 12th season with a two-night premiere Wednesday Jan. 16 (8:00-10:00 p.m. ET/PT) and Thursday Jan. 17 (8:00-9:00 p.m. ET/PT). Returning host Ryan Seacrest and returning judge Randy Jackson will be joined by new judges Mariah Carey, Nicki Minaj, and Keith Urban.
The second season of Kiefer Sutherland's Touch returns Friday Feb. 1 (9:00-10:00 p.m. ET/PT). As the action changes setting from New York to Los Angeles, single father Martin (Sutherland) and his gifted son, Jake (David Mazouz), find themselves at the center of a global conspiracy involving a mother in search of her missing teenage daughter, a mathematical genius and a religious zealot assassinating others with abilities like Jake's. Joining the cast this season are Maria Bello, Lukas Haas, Said Taghmaoui, and Saxon Sharbino.
Fox's new psychological thriller The Following premieres Monday Jan. 21 (9:00-10:00 p.m. ET/PT). Created by The Vampire Diaries' Kevin Williamson and starring Kevin Bacon and James Purefoy, the drama follows Ryan (Bacon), an ex-FBI agent dragged out of retirement to track down Joe (Purefoy), an infamous serial killer behind a growing web of other killers.
The Goodwin Games premiere date has yet to be announced.
Follow Sydney on Twitter @SydneyBucksbaum
[Photo Credit: Michael Becker/Fox]
More:
Leanne's Spoiler List: Zachary Quinto Makes His 'Asylum' Debut, 'Glee' Goes Black Swan
Why Whitney Is Actually the Star of 'The Houstons: On Our Own'
Everyone Shut Up About Your Damn TV Reunions Already!
From Our Partners:

Donald Trump Speaks Out on Ripping Kristen Stewart on Twitter, Warns Robert Pattinson: 'Back Off…She's Bad News!' — EXCLUSIVE
(Celebuzz)

Emily VanCamp, Lea Michele, January Jones: Celebrities Who Show Major Cleavage in GQ — GALLERY
(Celebuzz)