Quentin Tarantino Lawsuit and 'Girls' Criticism Hit Gawker on the Same Day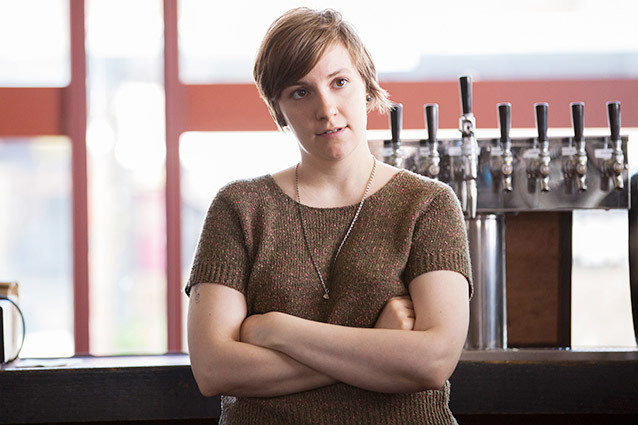 HBO
One celebrity throws some shade your way on her television program? Meh, sleep it off. Another celebrity files a lawsuit against you the morning after? Okay, you're not having the best start to this week. New York-based media website Gawker was the subject of Lena Dunham's criticism on this week's episode of Girls. Hannah, Dunham's mouthpiece for all things misguided, celebrated the website's pithy report of an in-universe death, while her boyfriend Adam chastised the blog for its carnal nature. Attention was diverted away from Gawker when the scene's conversation jumped to feminist site Jezebel, which recently caught fire for chastising Dunham's touched-up Vogue cover and subsequently sharing a selection of "authentic" photos of the writer/actress (the episode was, of course, completed prior to Jezebel's article). On Monday morning, Gawker found itself the subject of controversy, and not just in the comments sections of Girls recaps. News spread that venerated filmmaker Quentin Tarantino had opened a lawsuit against the website for the publication of a link to his leaked screenplay The Hateful Eight, which we heard just last week was making its rounds throughout Hollywood against the director's wishes, on its subsidiary Defamer.
A Deadline report shares a piece of Tarantino's suit:
"Gawker Media has made a business of predatory journalism, violating people's right to make a buck. This time they've gone too far. Rather than merely publishing a news story reporting that Plaintiff's screenplay may have been circulating in Hollywood without his permission, Gawker Media crossed the journalistic line by promoting itself to the public as the first source to read the entire screenplay illegally. Their headline boasts, 'Here is the leaked Quentin Tarantino Hateful Eight Script' — here, not someplace else, but 'here' on the Gawker website. The article then contains multiple direct links for downloading the entire screenplay through a conveniently anonymous URL by simply clicking button-links on the Gawker page, and brazenly encourages Gawker visitors to read the screenplay illegally with an invitation to 'enjoy' it. There was nothing newsworthy or journalistic about Gawker Media facilitating and encouraging the public's violation of Plaintiff's copyright in the screenplay, and its conduct will not shield Gawker Media from liability for their unlawful activity."
Weinstein Company via Everett Collection
As such, not exactly a Monday to be celebrated by Gawker, although in absence of the Tarantino news the site might well enjoy Girls' critiques as a kind of backhanded homage. A site experienced in controversy would likely have foreseen some retaliation from a media-literate outspoken force like Dunham, and perhaps even some backlash from Tarantino, although the manifestation of each responses (well, premeditated response in the Girls situation) is somewhat unexpected.
But hey, Tuesday should be calmer…