'Happy Endings' Casting Scoop: There Is a Third Kerkovich Sister — EXCLUSIVE
If you love Happy Endings then you're going to be absolutely overjoyed by this news: There is a third Kerkovich sister! Yes, that's right: Hollywood.com can exclusively report that Jane (Eliza Coupe) and Alex (Elisha Cuthbert) have an older sister, and we'll meet her later this year in the Season 3 finale.
Hollywood.com recently sat down Happy Endings creator David Caspe, and after ooh-ing and aah-ing over the show's consistently amahzing storylines, we got down to the goods: When are we going to meet more of the Happy Endings gang's extended family? Between Megan Mullally, Damon Wayans Sr., and Christopher McDonald, the quirky show has cast some of comedy's best and brightest to play the parents of our sensational sextet.
RELATED: 'Happy Endings' Double Recap: Who Got Engaged?!
"We've talked a little bit about maybe meeting Alex and Jane's older sister. We haven't really made a decision or figured out who would do it," Caspe shared. Since our initial chat with the creator, we have confirmed with the powers that be at Happy Endings that the show is indeed searching for the third Kerkovich sister.
Not only will this be the first time meeting another of the gang's siblings, it'll also be the very first time fans will have heard of a third sister. "We've talked about it, but we have not mentioned it before on the show," Caspe said.
One thing we know for sure is this actress will have some very high heels to fill in this year's finale — remember last season's perfection known as Mandonna? Of the new family member, Caspe revealed, "She out Janes Jane, and when she's in town she turns Jane into Alex." Yikes! So who has what it takes to be the oldest sister in this meat-loving Serbian family? We're glad you asked!
Check out the top five ladies we think could be a perfect addition to the Kerkovich clan in our Happy Endings dreamcast!
RELATED: 'Happy Endings' Recap: The Kickball Episode Finally Arrives!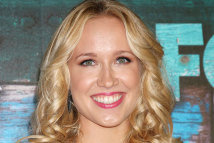 1. Anna Camp: Sure she's a little on the young side, but for those of you who've witnessed the insta-classic Pitch Perfect, we know that no one can play a perfectionist quite like Camp. We've seen this actress portray an uptight pastor's wife in True Blood, and watched her shine as the kind-hearted yet very opinionated best friend in The Mindy Project. Basically she's had the personality of a Kerkovich for years now, she's just never been on Happy Endings.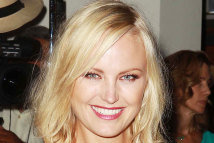 2. Malin Akerman: We've seen this actress in multiple hilarious roles, so we already know that she's got the comedic chops to keep up with the Happy Endings crew. Plus she was most recently seen on another ABC fave, Suburgatory, so you know the network already has her on speed-dial.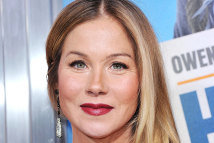 3. Christina Applegate: Now that Applegate has decided to leave Up All Night, we imagine that her schedule is wide open. It's obvious that multi-cam is not her thing, so she should come to Happy Endings so see what life is like when you don't have to worry about babies and such. Mix a little bit of Reagan Brinkley's Type A personality and Kelly Bundy's ditziness and we've got the formula for the perfect Kerkovich.
RELATED: 'Happy Endings' Recap: Friendship… It Will Kill Us All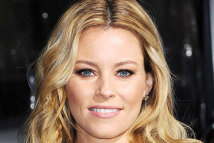 4. Elizabeth Banks: Who wouldn't want to have this actress as your sister? Banks is the epitome of a likeable blonde, something that Jane and Alex have perfected over the past three seasons. Plus now that 30 Rock is over (RIP Liz Lemon), we need an excuse to get Banks back on the small screen before she's whisked away to the Capitol yet again.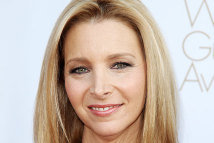 5. Lisa Kudrow: It wouldn't be a dream casting unless we added the queen of quirky blondes into the mix. It's easy to list her past work and all the reasons why she'd be wonderful, but all we really have to say is it's Lisa Freakin' Kudrow! The woman can do no wrong.
Who do you think has what it takes to be the third Kerkovich sister on Happy Endings? Cast your vote in the comments below!
Follow Leanne on Twitter @LeanneAguilera
[Photo Credit: Danny Feld/ABC, FamyFlynet (3), FayesVision/Wenn, Wenn]
---
From Our Partners:

40 Hottest Celeb Twitpics of the Month (Vh1)

'Sports Illustrated' Swimsuit Issue: A Visual History (Celebuzz)