HBO Renews 'Girls' and 'Veep' for Season 2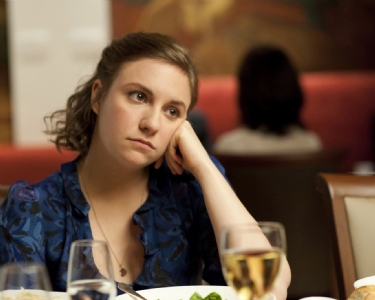 While particularly sensitive presidential cabinet members and over-priveleged twenty-somethings might take issue with this, everyone else should bow down to HBO for making the fantastic decision to renew Girls and Veep for their second seasons.
The network continues to prove that it values quality above all else. Both series premiered to some pretty contentious reactions, Girls especially. Lena Dunham's satire of the modern generation has been criticized from just about every angle imaginable: not being funny enough, not being grounded enough, being too graphically sexual, the characters being too unlikable, the stars being "guilty" of nepotism. Viewers took to the Internet and spewed plenty of (unwarranted?) hatred for the new show. But HBO clearly understands the tremendous quality in its new addition, welcoming the inherently flawed and painfully realistic characters back for a second season.
Veep also got off to a rocky start, but won some favor with its second episode, which aired last night. The series packs a cast of comedy veterans in a biting political satire. Julia Louis-Dreyfus plays a marginally competent vice president, with Anna Chlumsky, Tony Hale and Reid Scott making up her staff.
Well done, HBO. This almost makes up for cancelling Bored to Death.
More:
Veep Star Anna Chlumsky Talks Hollywood, Humor, and HBO
Inevitable 'S**t Girls Say About Girls" Explains Why Your Friends Hate the HBO Series — VIDEO