Which Is the Most Exciting New TV Trailer Out There?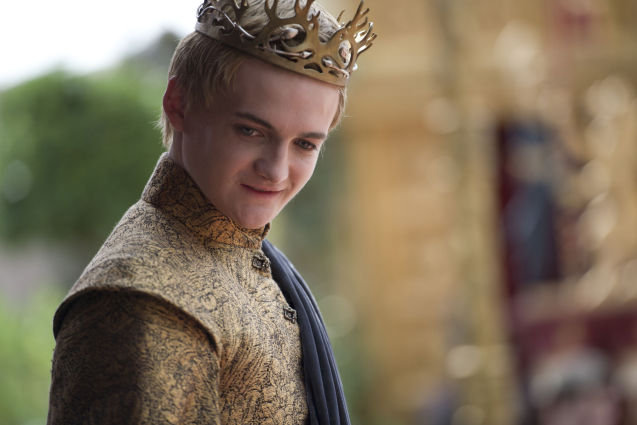 HBO
With True Detective finally wrapping up its mystery and the McConaissance officially complete, it's time to turn our attention to some new cable offerings, ones that will keep us just as enthralled and confused as we were every time Rust Cohle opened his mouth to speak. Since right now everyone's more interested in what's on cable than what's playing in theaters, HBO and Cinemax have capitalized on that by releasing trailers for all of the original and returning programs that will keep people glued to their televisions through the summer. But with so many trailers dropping at once, it can be hard to tell your mini series from your TV movies and your realistic political comedies from your fantasy political dramas, and so we've rounded up all of the big trailers in one handy post, along with everything you need to know in order to get excited about them. Although, not even we can keep straight how everyone on Game of Thrones is related, so you're on your own with that one. 
What to Expect: Created and written by Emily Mortimer and Dolly Wells, the show follows fictional versions of themselves as they attempt to balance work and friendship after Em hires Doll to be her personal assistant. Based on the trailer, it seems like the show will have the strong female characters and emphasis on friendship that Girls does, but with some of the "glamour" and showbusiness antics of Extras. 
Most Exciting Parts of the Trailer: Well-tailored jumpsuits. Condescending assistants. Driving mishaps. Awkward hot tub confessions. Friendship. Matching blazers. 
The Big Question: Now that The Newsroom is ending, will Jeff Daniels make an appearance? How about Dev Patel? He's British, it could work!
When It Premieres: March 19 at 10 PM on HBO. 

What We'll See This Season: Now that we've all finally recovered from the Red Wedding, we can celebrate with the Purple Wedding, between everyone's favorite tiny monarch King Joffrey and Margaery Tyrell, which we're sure will have no complications whatsoever. Meanwhile, Sansa is still attempting to escape from King's Landing and the Lannisters' abuse, Stannis Baratheon is still desperately attempting to seize the Iron Throne, Jamie Lannister finds his loyalty torn between Brienne and Cersei, the Wall is still under attack from the Wildlings, placing Jon Snow in the the middle of the chaos, and Daenerys now has three dragons and a massive army. Basically, everyone is going to die. 
Most Exciting Parts of This Trailer: Dragons. Sword fights. Revenge. Dragons. Catapults. Battle. Murder. Dragons. Dramatic sword-grasping. Ambition. Samwell Tarly. Dragons. 
The Big Question: Are the White Walkers still a part of this show, or have we just abandoned that plot completely? 
When It Premieres: April 6 at 9 PM on HBO.
Silicon Valley 
What to Expect: Created by the writer and director of Office Space, Mike Judge, the show follows six computer programmers who are determined to make their mark in Silicon Valley by launching their own start up, even though they have no business acumen, charisma or social skills. The cast is made up of a group of experienced comedians and actors including Thomas Middleditch, T.J. Miller, Kumail Nanjiani, Martin Starr, Josh Brener and Zach Woods, which means that Judge's weird, irreverent brand of humor should be translated magnificently onscreen. 
Most Exciting Parts of This Trailer: Computer programming. Anecdotes about meeting the pesident. Bike-throwing. Black turtlenecks. 
The Big Question: Which is the more appropriate analogy: punk rock or free-form jazz? 
When It Premieres: April 6 at 10 PM on HBO.
Veep 
What We'll See This Season: The president has announced that he's not planning to run for re-election, leaving the door to the Oval Office wide open for Selina Meyers, so she launches a PR campaign that includes a ghostwritten memoir and some new staff members. But since everything in her office tends to fall apart, we're sure that the road to the White House will be paved with mis-steps and disasters. Luckily, Jonah's still hanging around, waiting to be abused, so at least Selina has someone to take her aggression out on. 
Most Exciting Parts of This Trailer: "I would rather be shot in the face than serve as Vice President again." Oh, Selina. How we've missed you. 
The Big Question: Who's getting fired (and then rehired and then fired again and then probably re-rehired) this season?
When It Premieres: April 6 at 10:30PM on HBO.
The Normal Heart 
What to Expect: Based on the Tony Award-winning play by Larry Kramer, and directed by Ryan Murphy, The Normal Heart tells the story of the struggle that gay activists went through at the onset of the HIV/AIDS epidemic of the early 1980s, and their attempts to raise awareness and assistance from a community that wanted to ignore them. Mark Ruffalo will star as Ned Weeks, the activist spearheading the campaign for HIV/AIDS awareness, with Matt Bomer, Taylor Kitsch, Julia Roberts, and Jim Parsons in supporting roles. Needless to say, this one's going to be a tearjerker. 
The Most Exciting Parts of This Trailer: Mark Ruffalo's dramatic gravitas. Denis O'Hare as the dismissive, vaguely-Southern mayor. Blonde Taylor Kitsch. Background music that sounds like someone made Enya into a choir. 
The Big Question: How many Golden Globes will this inevitably win?
When It Premieres: May 25 at 9 PM on HBO.
The Knick 
What to Expect: Set in New York in the 1900s and directed by Stephen Soderbergh, the show follows the work and lives of the staff of the Knickerbocker hospital, including Clive Owen's Dr. John Thackeray. Think Grey's Anatomy, but with less anesthesia and proper hygiene requirements and more gore. Probably the same amount of illicit affairs, though – this is Soderbergh we're talking about. 
Most Exciting Parts of This Trailer: Blood. Long shots of old-fashioned hospital beds. Blood. Clive Owen's tiny moustache. Blood. Soderbergh FINALLY comes out of retirement! 
The Big Question: How many vivid nightmares are the scenes of turn-of-the-century surgical procedures going to inspire? 
When It Premieres: This summer on Cinemax.