'Hemlock Grove' Only Features These 4 Gory Moments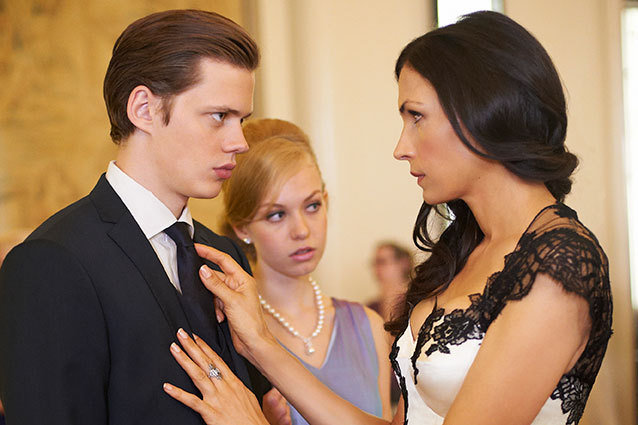 A cheerleader, gypsy, and a rich kid walk into Hemlock Grove. And that's pretty much all you learn during the first 45-minute installment of Netflix's new series, executive produced by horror master Eli Roth. The mysterious town comes complete with a trendy helping of supernatural drama, but, at least in the first episode, not nearly enough to capture audiences searching for the next True Blood.
Hemlock Grove certainly looks like the popular HBO series — like True Blood, Hemlock Grove even opens with a sex scene in a car. But the similarities end there. Whereas True Blood favors schlocky romance that incites viewers to head to the HBO Store to pick up Team Bill or Eric t-shirts, Hemlock Grove delivers detached high school ennui. It's an interesting departure for a supernatural series, but, unfortunately, when our characters are bored, so are the audiences.
At the center of the inaction is Roman Godfrey, the wealthy son of a deceased businessman played by True Blood star Alexander Skarsgard's younger brother, Bill Skarsgard. He's a cliché of a rich kid — a teen who doesn't appreciate his own status. In fact, Roman only gets his thrills from recreational drug use, an unsettling close relationship with his cousin, and cutting himself during sex — certainly, a nod towards vampirism, even though we have yet to determine his supernatural connection. When, near the beginning of the first episode, Roman smiles at a young cheerleader who quickly turns up dead, we're left to believe he's most likely responsible.
Unless, of course, Gypsy and presumed werewolf Peter (Terra Nova's Landon Liboiron) is the culprit. New to the town of Hemlock Grove, Peter and his mother (Lili Taylor) are shacked up in decrepit trailer, with Peter only befriending an odd neighbor (Freya Tingley) who seems to have watched enough Twilight to immediately associate the town's newest hottie with a werewolf.
But far more intriguing is Roman's mother, Olivia, played by X-Men star Famke Janssen. Netflix's answer to Revenge's Victoria Grayson, Olivia is an ice queen with a spoiled son, deformed daughter, and a secret that has yet to be revealed by the first episode's end. If there's anything reeling in audiences for 13 episodes, it's discovering what that secret is — even if it's how Olivia picks out her impeccable wardrobe.
Perhaps the main issue with Hemlock Grove is the executive producer himself — with the Roth name behind the series, viewers expect the same blood and gore that made Hostel a hit franchise. But, with the exception of one stomach-churning scene involving a fingernail, the blood is no worse than what you'd see on Law & Order: SVU, and not even close to being as bad as the tamest of Walking Dead episodes. On top of the release of a trailer that promised bones, maggots, and more, horror fans are likely to be disappointed to see only one dead body found in Hemlock Grove.
Still, there were a handful of gory moments in Hemlock Grove. See them below — complete with a NSFVWE warning (Not Safe For Viewing While Eating). And if these are enough to keep horror fans captivated, well, we hear there are maggots in the next dozen episodes!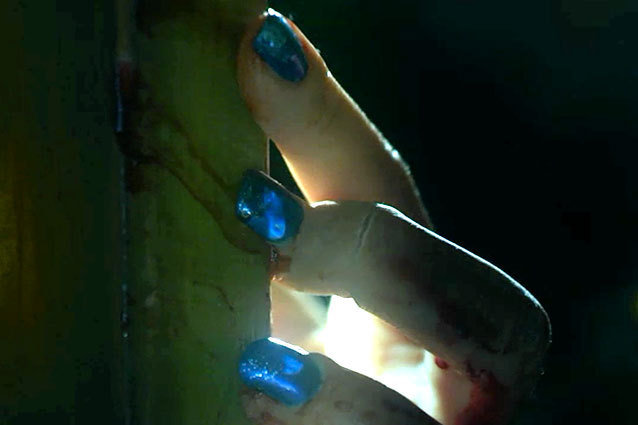 Poor cheerleader Brooke Bluebell went into the night to get nailed… and ended up losing a nail.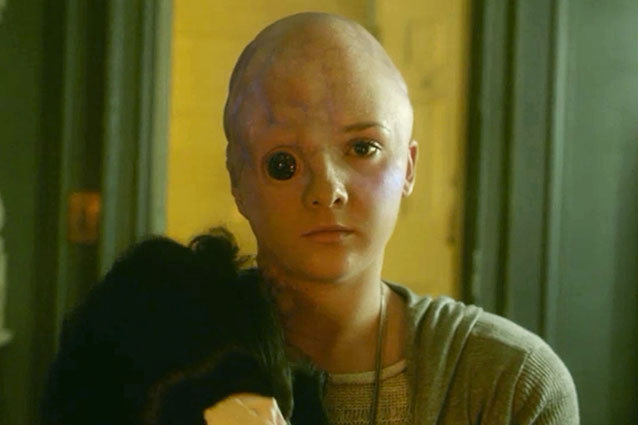 Roman's little sister, Shelley (Nicole Boivin), is so very Dr. Kimberly Shaw.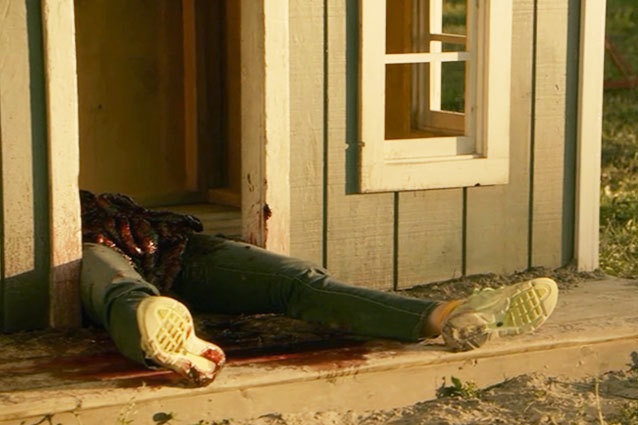 More than a half hour in, Roth finally unveils some entrails.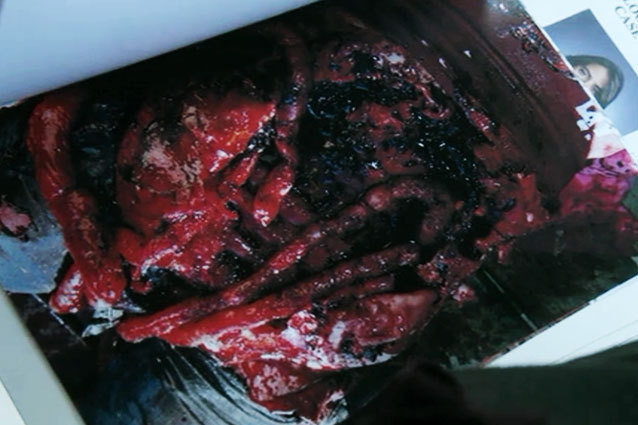 And more entrails! Ready for lunch?
More:
Who's On Hemlock Grove? Your Definitive List of Creepy Kooks on Netflix's New Series 
New 'Hemlock Grove' Trailer: Sex, Blood, Maggots, and Did We Mention Sex?
Study: Women on TV Murdered More Violently Than Men, But Why?
---
From Our Partners


Stars Pose Naked for 'Allure' (Celebuzz)


Which Game of Thrones Actor Looks Least Like His Character? (Vulture)