'Hollywood Game Night' Plays Celeb Roulette: Amy Poehler, Maya Rudolph, Jason Bateman, Kristen Bell, and More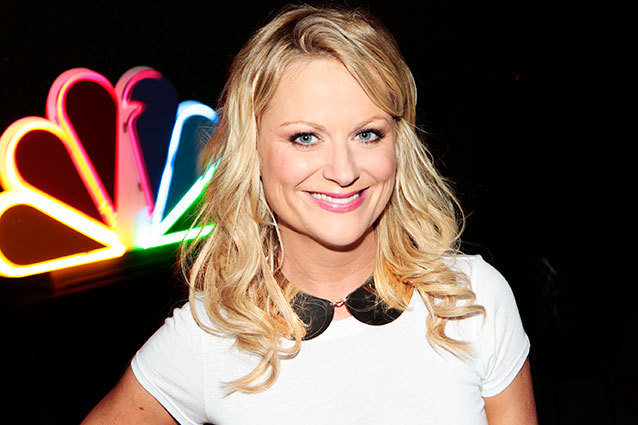 In the days of yore, the celebrity game show reigned supreme in the realm of small screen entertainment. The Match Game and Hollywood Squares channeled the comic talents of their arsenal of big name players to thrill viewers week after week. Somewhere along the line, we stopped thinking this stuff was funny, instead turning our attention to deplorable nobodies running amok through seaside neighborhoods and Southern California valleys. But NBC is vying for the golden era with Hollywood Game Night, a Jane Lynch-hosted game show that is lining up an endless supply of notable showbiz figures. Deadline reports that the roster thus far includes:
Amy Poehler
Maya Rudolph
Jason Bateman
Kristen Bell
Dax Shephard
Matthew Perry
Fred Armisen
Ellie Kemper
Max Greenfield
Kal Penn
Minnie Driver
Martin Short
Cheryl Hines
Molly Shannon
Kristin Chenoweth
The series, which has received an eight-episode order, will pit two focal stars against one another in competition set in a "cocktail party" atmosphere, with one ultimately being deemed the victor after a night of intended humor and high jinks. How exactly the winner will be determined is at this point nebulous, but we can imagine, judging from (at least part of) the list of acquired guests, that some degree of comic talent will be called upon to win these high stakes games.
Follow Michael Arbeiter on Twitter @MichaelArbeiter
[Photo Credit: Chris Haston/NBC]
---
You Might Also Like:


Topanga's Revealing Lingerie Shoot: Hello '90s!


13 Most WTF Fan Tributes