'Homeland' Fanboy Barack Obama Tricks Michelle So He Can Watch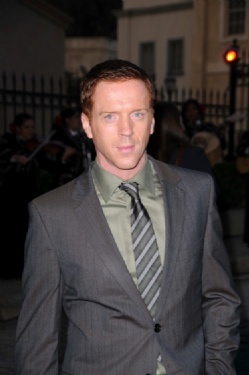 If you're behind on Homeland, shame on you. President Obama is the leader of the free world and he still manages to keep up with the Showtime thriller — though he has to be creative.
Star Damian Lewis discovered the depths of the President's devotion to the show when he was invited to this month's White House State Dinner honoring British Prime Minister David Cameron. "I went down onto the South Lawn into the marquee with my wife and we were looking for Table 20, and we thought we'd be by the toilets or something. And it turned out we were sitting directly opposite the President at his table," Lewis tells TV Guide. "We were sort of like guests of honor. The whole thing was very surreal and remarkable."
Lewis says they chatted about the show and, "I did sort of joke with him that the creators of the show had asked him to give us a heads up on any foreign policy moves so that we could just stay current with Season 2. And he looked me straight in the eye and said, 'I'll be sure to do that.' Didn't bat an eyelid. I found he had a great sense of humor."
So other than hanging with the show's stars when he should be chatting up dignitaries, how does President Obama find time to watch Homeland? Apparently white lies are a key part of his TV-viewing strategy. Lewis explains, "He said 'Michelle goes out with the kids and they play tennis on a Saturday afternoon. I tell her I'm going to work and then I go in my room and watch Homeland.'" Very naughty! Good thing there isn't some magical way for this news to be spread around the world electronically.
[TV Guide]