The 'How I Met Your Mother' Finale Broke Its Promise, And That's a Good Thing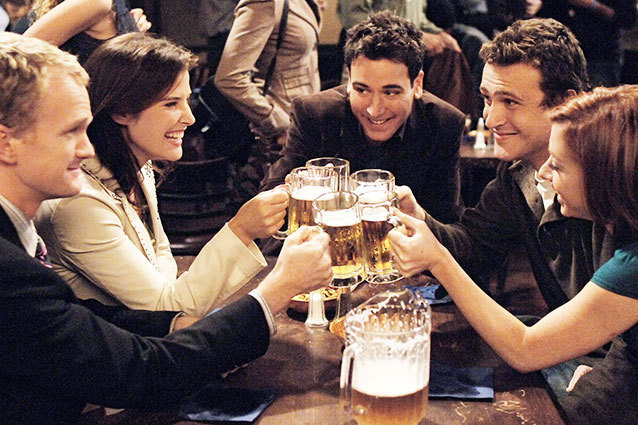 CBS
A few seconds after the final episode of How I Met Your Mother came to a baffling close and commercials for some travesty starring James Van Der Beek began to roll, my roommate — longtime fan of the show and a fellow to whose slapping wrath I have fallen victim thanks to an ill-conceived bet made two years back — asked if I had "seen that one coming." I hadn't.
Sure, I had read the theories. I had discussed them with friends and hostile Internet strangers. I had fostered a few in my recaps — Robin and Barney get divorced? Of course. The Mother dies? They all but told us that was going to happen! Ted and Robin get back together after Robin and Barney get divorced and The Mother dies? … Stranger things! — but something inside of me felt that How I Met Your Mother, for all its mind games and sleight of hand, couldn't go that far. None of this would ever happen. So, familiar as I was with the possibilities, I was ethereally blindsided by the results of the finale:
Barney and Robin got divorced. The Mother died. Ted and Robin, in the very final moments of the episode — following an hour that spanned 15 years, introduced Ted to professional bassist and blossoming philanthropist Tracy McConnell with whom he'd have two kids and (subsequently) a MacLaren's wedding, and tossed Lily and Marshall a third child, plus one for a post-divorce Barney — wound up together. Or, at least, Ted hopped back on the prowl for his old flame.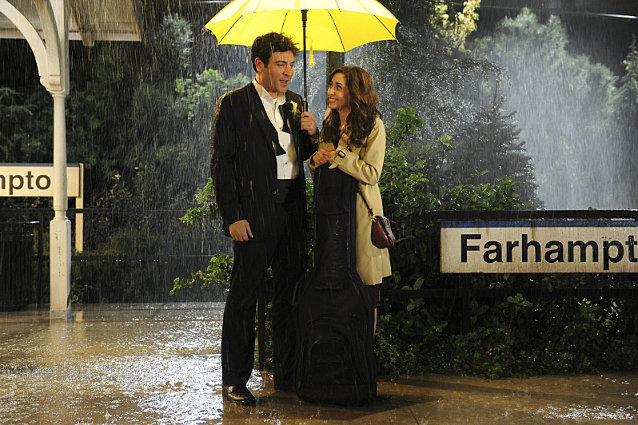 CBS
I didn't know what to think. Had my roommate's subtle affirmation of the episode not been the first opinion I heard thereafter, I might have fallen into the oppositional camp, like the handful of friends with whom I'd then communicate through tweets, texts, Gchats, Facebook group messages — I swear, people only voluntarily contact me following controversial series finales — who all hated it. Truly. Viscerally. Carnally. Although there was diversity in the anti-finale rationale, I noticed a running theme: "This isn't what we were promised."
Somehow, spiting its well-worn practice of duping its viewers — a practice dating back to the pilot, we might add, and spanning through huge series turns like Barney's relationship with Quinn, the death of Marshall's dad, Robin's faux-children — How I Met Your Mother had maintained many a viewer's trust that the story it "promised" it was telling was, in fact, the story it was telling. And to further highlight the peculiarity of this trust, we have to ask: was it ever really the show telling us that we were going to learn how Ted met the mother of his children, or simply Ted himself — a hopeless romantic who we knew from day one saw the world through a particularly thick, idealistic set of rose-colored glasses?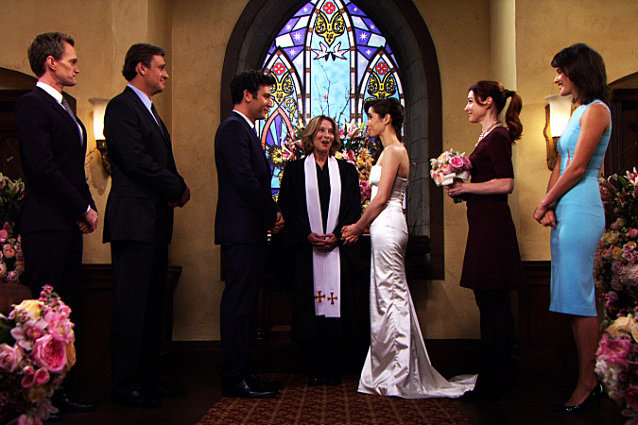 CBS
I can't fault the folks who held fast to this trust. Those who waited years for The Mother, grew attached to Cristin Milioti's bubbly ukulele player, and wanted to see Ted spend the rest of his life with her. My friends called Tracy "perfect" for Ted, and she sure as heck was. In fact, my primary critique of the finale is that I would have liked to see more of their time together over the 10 years between their union and her death. Time spent delighting in one another's company, raising in their kids, experiencing their shared love. Time that would have proved that Ted's refurbished yearning for Robin many years down the line wasn't an invalidation of The Mother, his quest to meet her, or the series that was ostensibly framed in her honor, but in fact just evidence for the simple fact: people love.
People can fall so deeply in love, as Ted did with Robin, and then fall so deeply in love, as Ted did with Tracy… and then fall so deeply in love, as Ted did, again, with Robin. None of it detracts from that which came before, or expels the possibility of that which might come later on. Although Rosses and Rachels galore might have us believe otherwise, those lucky enough to be as wise as Ted's kids (and not as shortsighted as Ted, circa 2005 or 2030) will recognize that a true blue love story isn't… anything in particular.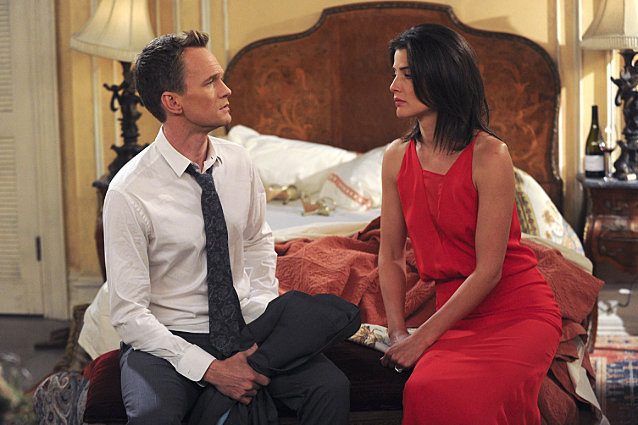 CBS
That was Ted's mistake when we met him in '05. He had an idea of what love had to be: he saw it in Marshall and Lily, and feared its downfall in the likes of Barney, and hoped it might come to form between he and Robin. And it was Ted's mistake when we met him in '30. He thought that, having spent years devoted to Tracy — his wife, the mother of his children, the bearer of his umbrella — he couldn't possibly love another. Forget that, he convinced himself that he couldn't possibly have ever loved another before. Ted worked hard, despite the earnest truth so clear to viewers and his kinderlacht, to affirm that his years spent cherishing Robin were all just preparation for his meant to be. No woman — especially none that had come before Tracy, and especially one that would remain in his life after her passing — could mean as much to him as she did.
But that doesn't have to be. It's sweet, in its way, and I can't really lament the idea of anyone championing anything that well-intentioned. But it's also sad. Ted, now alone, feels as though he deserves to stay that way, lest he betray the idea that he ever really loved Tracy. But his falling in love with Robin (I hesitate even to say falling back in love, since its a new journey altogether) doesn't make his love for Tracy any less the beauty that it was. For as long as we've known him, we've waited with Ted for his own run at the Lily and Marshall game. The inclusion of, and frequent references to, them as the commercial ideal for love has been an important staple in this show's mission to disrupt the propagation of such. Beside Lily and Marshall, we have Barney. The antithesis of their M.O. in every way, but whose own journeys with love wound up satisfying in no small form: in the finale, Barney found a different type of soul mate, true love, one-and-only: his daughter Ellie, whose addition gave the finale, and Barney's story, a special breath of warmth that I think even the detractors were fond of. She changed him. She filled the part of him that he had long known to be broken. Never in regards to Nora, Quinn, or even Robin have we seen Barney as whole as when he stared into the eyes of his newborn child for the first time and vowed to give her every single piece of himself for as long as he lived.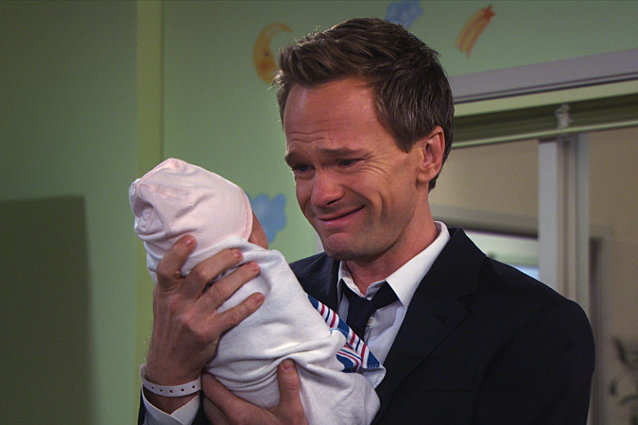 CBS
Though again, that is singular love. The sort we longtime TV junkies are comfortable with. Not the sort we saw befall Ted in the final moments, when he decided to cap his tale about his adoration for one woman with the decision to profess his adoration for another… something we should have been more prepared for, considering Tracy's own experience with losing her "soul mate," and subsequent decision (if you can even call it that) to pursue love in a refreshingly charming Mosby boy. Hell, even Robin and Barney's short-lived marriage can be tossed into the conversation. Barney affirms, in a fashion that I do not believe was meant for laughs nor as a defense mechanism by the often sardonic Mr. Stinson, that theirs was "a very successful marriage that only lasted three years." Who's to say that such a thing cannot be? Not all relationships are meant to last forever. But they might very well be meant just the same. 
Admittedly, there are many imperfections to the ultimate delivery of the tale. As suggested above, we didn't really get to revel in the era of Ted and Tracy, which might well have been just what we needed to feel satisfied that their own story, one of abject importance, was given its due. To reiterate, Tracy was perfect for Ted. Too perfect, maybe. Too exemplary of the very idea of a "perfect match," to the end that her and Ted's relationship — and the "fate" that landed them together — might have undone the ultimate message of the show were we to spend any more time with them, and foster the idea that this sort of love should be championed above the rest. Call me weak, but I still can't help but wish we had seen a little more Mosby-McConnell magic.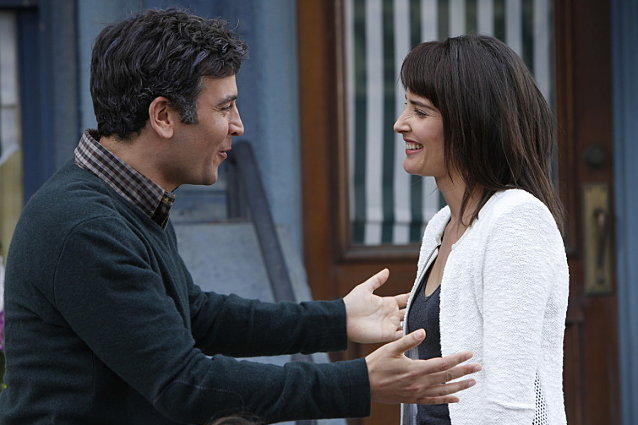 CBS
The closing reveal might be used to defend this shortcoming; as this is a story told by a narrator waist-deep in a flourishing love for another woman, how can we expect him to focus so much attention on the wife he lost? Well, as is the entire point that How I Met Your Mother seems bent on making, one does not nullify another. The death of Tracy's lover back in 2005 didn't keep her from falling for Ted. Ted's boundless attempts at winning Robin's heart didn't stop him from loving Tracy. And the passing of Tracy years later wouldn't save Ted from his affections for that gun-lovin', Ghostbusters-quotin', daddy issues-havin' Canadian lass. So, really, we should have seen more of her, at the very least in this final hour. Because the show wants us to believe that Ted did indeed love Tracy, with all his heart. And, now, years later, does indeed love Robin. With all his heart. That's possible. That can happen. That is okay.
So, to all detractors with whom I spoke, I have to concede: in the driving home of this message, How I Met Your Mother did not in fact deliver on its promise. Its promise, straight from the nuclear-powered mouth of a man whose maxims had been drawn from the idealized romance of Hollywood yore, was to give us something of that ilk. Something singular, indelible, incomparable, impossible. No, I'm not saying that "true love" is impossible. I'm saying that it is impossible for all of us to believe we will live out a carbon teleplay of the love that we've all seen in the shows and films that shape the young Teds of the world. That's not how it's going to be. That's not how it has to be. How I Met Your Mother very intentionally broke its promise in order to tell us something important: there is no one kind of true love story.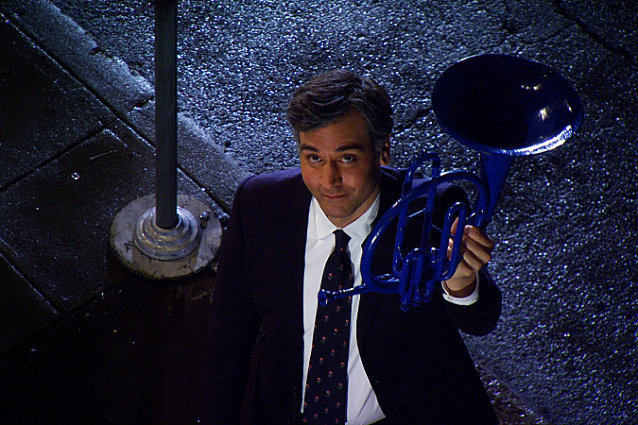 CBS
A very special thank you to all who stuck with me through the past few years of How I Met Your Mother recaps, to my pal Robbie for lending me his season DVDs (I will give them back someday, I promise), to Mike, Michelle, and Zach for riveting and diplomatic conversation, and to my roommate Matt… who still owes me three slaps.