'How I Met Your Mother' Recap: The Episode That Made Everyone So, So Happy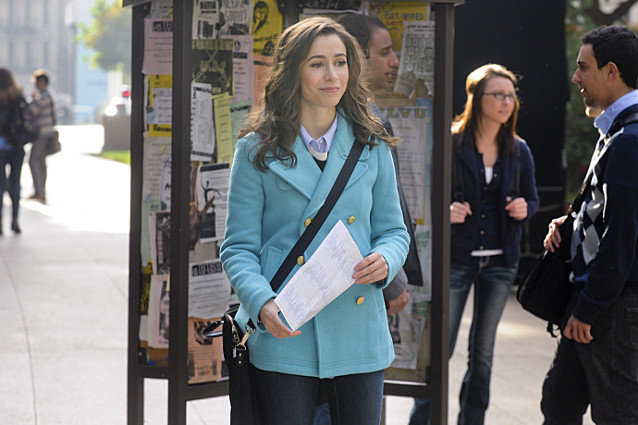 Ron P. Jaffe/Fox
I got into the game of How I Met Your Mother recaps just three seasons ago, a good deal past the CBS sitcom's prime but not so deep into its qualitative black hole that my negative reviews of episodes wouldn't still drive commenters wild with rage. People love this show. What's more interesting is that people commit to it in a week-to-week format the way television fans did back in the '90s. But they don't love How I Met Your Mother in the way that people loved Seinfeld — from a removed, critical, "Man this is good comedy!", laughing-at-them sort of way — rather in the way that people loved Friends — personally, inclusively, "I feel like they're my friends!", laughing-with-them sort of way. In the post-Central Perk era, we've flocked to MacLaren's to live vicarious through this considerably more adventurous and quirky clique. And we've hinged ourselves quite adherently to the hijinks, the love stories, and most of all the tenable camaraderie of the fivesome, all the while awaiting our introduction to No. 6. Of course, we met the future Mrs. Mosby (still unnamed, although the title of the series finale might be a hint) at the very end of Season 8, and have since come to know a few things about the amicable wayfaring troubadour. But this week's episode, the big 200, appropriately (albeit somewhat misleadingly) titled "How Your Mother Met Me" was our first opportunity to really get to know… whatshername.
And from the looks of it, nobody was disappointed.
The half hour launched us back to 2005 at an entirely separate MacLaren's Pub across town, where Mother-to-be celebrated her 21st birthday with her best friend Kelly (Ahna O'Reilly), awaiting the arrival of her perfect, beloved boyfriend and his undoubtedly terrific gift… but he died.
Yeah, that hit us (and Mother) like a ton of bricks, the killing off of this young woman's one true love. But in earnest, it's a really sophisticated move. While Ted celebrates himself as a hopeless romantic who believes there is only one perfect woman out there for him, How I Met Your Mother itself has a more mature approach, allowing its characters to find happiness in more than one place. While our titular lady might have lived many happy years with the deceased Max had he not passed suddenly, that doesn't mean she should be deprived of this same lifelong joy just because of some commercially romantic ideal like "the one." Way to class up your act, HIMYM. You've always been a bit angelic (you know, when you're not making light of Barney committing sex crimes), but this grounds the entire story of Ted and his bride-to-be in a very real, very important way.
Of course, we're still dealing with a nameless, doe-eyed, ukulele-plucking sprite with a forgiving heart, a calligraphy set, the voice of an angel, and the aspirations to end poverty (as she announces in this episode), so we might still be treading a bit too far into hippy dippy Liberal Arts MPDG territory… but in an episode this sentimentally stalwart and mathematically sound — we watch Mother ascend from that night of grief in 2005 to the present day (where we find her turning down a wedding proposal from Lou Ferrigno's son, whom she has dated for a few years in a half-hearted attempt to get over the death of her old beau but never really fallen in love with), nearly crossing paths with Ted and the gang at many a gleeful interval (they had St. Patrick's Day, economics class, the Naked Man, and Rachel Bilson in common, for starters) — it's difficult to walk away with too many gripes. I've championed the vast majority of Season 9, and am thrilled to be on board with its most important episode yet: not so much how Ted met the mother, nor how she met him, but how we did.
And even more pleasant than seeing Carter Bays and Craig Thomas pull off this victory was seeing How I Met Your Mother fans respond to it so favorably on Twitter. Although I would still feel the scorn of devotees at the bottoms of my scathing Season 7 episode reviews, we've all seen the morale of the entire fanbase dip quite a bit in the past two-and-a-half years. People lament the good old days of Ted and co, wishing for a return to the funny, or a freshening up of the story, or just some damn closure already. But there were no harsh words to be found on the 'net following "How Your Mother Met Me." As Cristin Milioti strummed her Hawaiian strings on the balcony beside a listening Ted's (oh, Roger Bart, you conniving but big-hearted concierge!), we rushed with excitement over the knowledge that these four sad eyes would soon be happy. So now, we can be too.
Oh, and Barney ran off.