How to Make a Truly Diverse 'Saturday Night Live'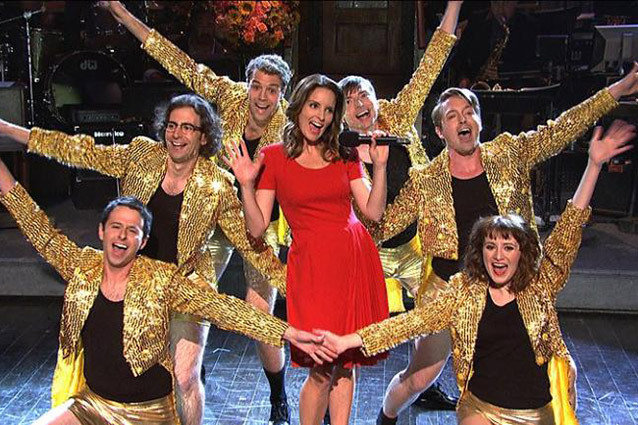 NBC
Saturday Night Live has come under fire for their lack of diversity. When asked about having African American female cast members on the show, Kenan Thompson told TV Guide, "Like in auditions, they just never find ones that are ready." This is ironic considering Thompson has been doing sketch comedy since he was a child and barely seems "ready."
SNL has shown poor stats across the board. Fred Armisen, due to his Venezuelen and Japanese roots, was holding down double duty as the show's longest running Latino and Asian cast member. SNL has only had one full-fledged Asian cast member if you count parts of Armisen and Rob Schneider. Nasim Pedrad holds down the fort as the only Middle Eastern cast member on the show. Kate McKinnon made history as the first out lesbian cast member on the show. She is one of three LGBTQ actors to ever be series regulars on the show. Terry Sweeney was out on the show and Danitra Vance was posthumously confirmed to be a lesbian.
Here are some of our recommendations for cast members that could help diversify the popular sketch comedy series.   
Julie Goldman
Goldman co-starred with Mckinnon on The Big Gay Sketch Show. She does amazing impressions including Liza Minelli and Suze Orman, she sings, and tours the country doing stand up. She stars in a bunch of web series  with her comedy partner Brandy Howard. She is currently starring on Bravo's The People's Couch. 
Johnson has already been a cast member on Mad TV and had multiple stand up specials. A clip of her character, Bonquiqui, has received over 60 million hits on YouTube.
Nyima Funk
Nyima Funk is more than ready to be on SNL. She has performed on nearly every improv and sketch comedy show. Her credits include CW's Whose Line Is It Anyway?, Comedy Central's Key & Peele, NBC's Thank God You're Here, MTV's Wild 'N Out and Short Circuitz, and The George Lopez Show. Plus, she's topical enough to get a video out at the start of this controversy. 
Drew Droege
Droege is one of the hardest working gay men in Hollywood. He has become a YouTube celebrity with his impersonation of Chloë Sevigny. He's done sketch, improv, impersonations and starred in Hot In Cleveland, Key & Peele, How I Met Your Mother, Up All Night, and New Girl to name a few. 
Shangela (D.J. Pierce)
Kenan Thompson may not want to do drag but comedian D. J. Pierce would be happy to. He made a name for himself as Shangela Laquifa Wadley. He was the first contestant to be brought back for a second season of RuPaul's Drag Race. He has starred on Glee, Community, Terriers, Dance Moms, 2 Broke Girls, Detroit 187, and The Mentalist. He also stars in a hilarious web series with actress and singer, Jenifer Lewis. 
Melissa Villaseñor
Villaseñor recently appeared on America's Got Talent where she showcased her musical impressions. Not only can she impersonate celebrities like Britney Spears, Christina Aguilera and Zooey Deschanel, she can sing like them too. A reel of her impressions got over a million YouTube views. 
Gabriel Iglesias
Like Thompson, Iglesias also starred on All That with Amanda Bynes and Nick Cannon. He was a contestant on Last Comic Standing. He even starred with Channing Tatum's abs in Magic Mike. 
These are just a few of the many comedians, impressionists and actors that could bring not only comedy but diversity to SNL. Who would you recommend?