Howard Stern Is Returning to 'America's Got Talent'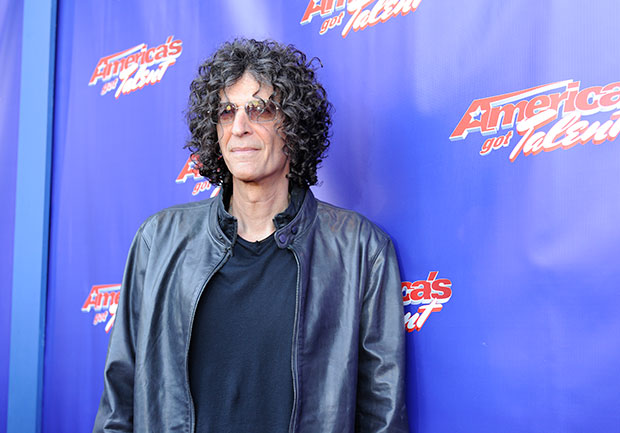 Prepare yourselves, sensitive talented fame-seekers: Shock Jock Howard Stern is officially returning to America's Got Talent. NBC has confirmed that Season 8 will be Stern's second year as a judge.
"Howard Stern's towering presence and opinions on last season's show as a new judge made a dramatic impact and added a sharper edge to the fascinating developments on stage," Paul Telegdy, President of Alternative and Late Night Programming for NBC Entertainment, said in a release. "We know that Howard believes in America's Got Talent — which remains America's top-rated summer series — and that dedication comes across in a genuine way to our viewers who share his passion about our amazing talent competition."
"Dramatic impact" and "sharper edge," indeed. Stern has brought his own style of judging to the reality show, and in one episode last May, he caused a 7-year-old rapper to cry when he hit the dreaded X button to eliminate him. He later walked onstage to console the crying contestant.
Auditions are ongoing for AGT in Birmingham, AL (Dec. 10), Memphis (Dec. 11), Nashville (Dec. 13), Savannah, GA (Dec. 14), Raleigh (Dec. 15), Norfolk, VA (Dec. 16), San Antonio (Jan. 12 and 13) and Chicago (Jan. 26 and 27).
Stern remains to be the only judge signed on for Season 8 so far. Howie Mandel has yet to announce a decision and Sharon Osbourne has said she will not return, despite being under contract. AGT returns summer of 2013.
Follow Sydney on Twitter @SydneyBucksbaum
[Photo Credit: Virginia Sherwood/NBC]
More:
Seth MacFarlane to Guest On 'The Simpsons': 'D'oh!' or 'Alright!'?
Another One Bites the Dust: The Best and Worst TV Deaths and Resurrections of 2012
'Homeland' Recap: The One That Got Away

Inside 'Bachelorette' Stars Ashley Hebert and J.P. Rosenbaum's Wedding — EXCLUSIVE DETAILS

Mario Lopez, Courtney Mazza's Wedding Pictures Revealed!