Hulu Must-Series: 'Picket Fences'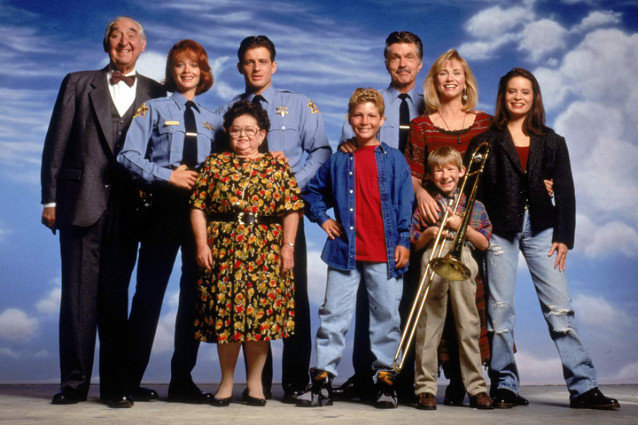 20th Century Fox Home Entertainment
David E. Kelley has created some amazing television series, including Ally McBeal, The Practice, and Boston Legal. He's also married to the utterly stunning Michelle Pfeiffer. But before all of that, one of his early series was Picket Fences. This ensemble drama focused on a small town and included a legal component and how small crime cases affected the entire population.
Sherriff Jimmy Brock (Tom Skerritt) has to police the small town of Rome, Wisconsin. His wife Dr. Jill Brock (Kathy Baker) is the town doctor. They have two sons and a pensive teen daughter, Kimberly (Holly Marie Combs). He manages a precinct with sexy deputies Maxine Stewart (Lauren Holly) and Kenny Lacos (Costas Mandylor). Each episode, an unusual crime or legal issue will culminate in a court case presided over by Judge Henry Bone (Ray Walston) and defense attorney Douglas Wambaugh (Fyvush Finkel).
The series has a similar irreverence to Ally McBeal. The town features unique characters including the nosy 911 operator Ginny Weedon (Zelda Rubinstein) and the slightly creepy coroner Carter Pike (Kelly Connell). It also focuses on the legality of bizarre court cases including an assailant that likes to take baths in people's homes, a case of spontaneous human combustion, and the legality of euthanasia.
The series has something for everyone. Each episode has equal parts family drama, the romantic interplay of the two sexy deputies, the procedural crime drama of the case of the episode, and the legal tension of court proceedings. There is also a ton of humor in the exchanges between Walston and Finkel. It also explores morality without being overly preachy. It doesn't push an agenda but rather explores all sides of the issue.
Picket Fences offers a refreshing look back at a family drama that has a happy family. The Brock family is a united family unit dealing with the social issues, bizarre crimes, and dramatic tension of their offbeat small town. Despite the lack of internet and cell phones, the series does have some pretty relevant subject matter that holds up .
The series won multiple Emmy Awards both for the series and for leads Skerritt, Baker, Finkel, Walston, and Leigh Taylor-Young. It also featured notable appearances by James Earl Jones and Marlee Matlin.
This series makes great binge watching material, and the first two seasons are available for free on Hulu.