Hulu Plus Must-Series: '21 Jump Street'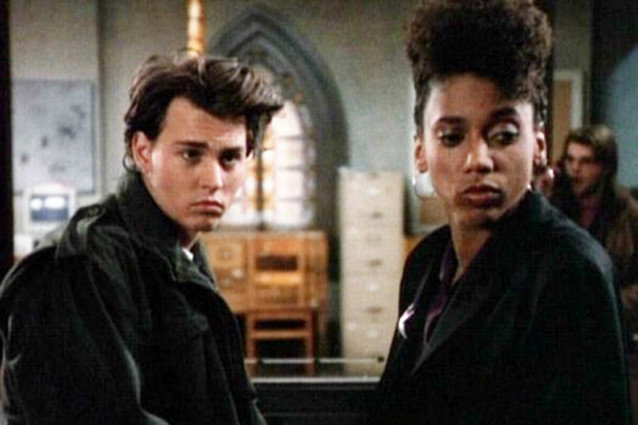 20th Century Fox Television 
Before Channing Tatum and Jonah Hill rebooted the franchise, 21 Jump Street  was the definitive teen television series. Part of the new Fox Network, this cop drama premiered and seemed to feature nearly every actor of the 1980s and '90s. It also made a young Johnny Depp a household name. The 1980s kitsch of the show makes it supremely addictive.
Baby-faced officer Tom Hanson (Depp) joins an elite group of young looking cops called the Jump Street division. The cops go undercover in high schools to solve crimes and shut down illegal drug runners, chop shops, and investigate major cases. The crew is made up of wise Sergeant Judy Hoffs (Holly Robinson Peete), goofball Officer Doug Penhall (Peter DeLuise), martial artist Sergeant Harry Truman Ioki (Dustin Nguyen), and under the leadership of Captain Adam Fuller (Steven Williams). Each week, the group would not only solve a major crime but also touch on a major social issue like rape, drug abuse, homophobia, or racism.
Although there is a slight cheese factor in some of the storylines and the police work is a little outlandish like The Killing,  the series does pack a major entertaining punch. The series brought pretty deep storylines to its characters including the rape of Detective Hoffs, the hidden Vietnamese identity of Nguyen's character, and the struggle when Hanson shoots a perpetrator.
There's a perfect blend of great acting and the right level of 1980s/1990s camp to make the series funny, yet thought provoking. Sure, it's a little crazy and borderline unconstitutional to have undercover cops in high schools. However, its refreshing to take a look back at what life was like before kids were twerking in sex videos on the internet and spending their time stuck to their phones. This series offers a time capsule of the era with the appropriate amount of embellishment and drama. Not to mention the novelty of seeing some A-list and B-list actors as baby-faced Canadian teenagers. Let's also not forget, that Robinson recorded the catchy theme song. 
Not only is Depp a shining star but he's joined by actors that went on to have huge careers. Vince Vaughn, Brad Pitt, Christina Applegate, Rosie Perez, Jada Pinkett-Smith, and Blair Underwood all had guest-starring roles in the series.
You can catch all five seasons of the series on Hulu Plus.