Jamie Foxx on 'Saturday Night Live': Will He Be Unchained?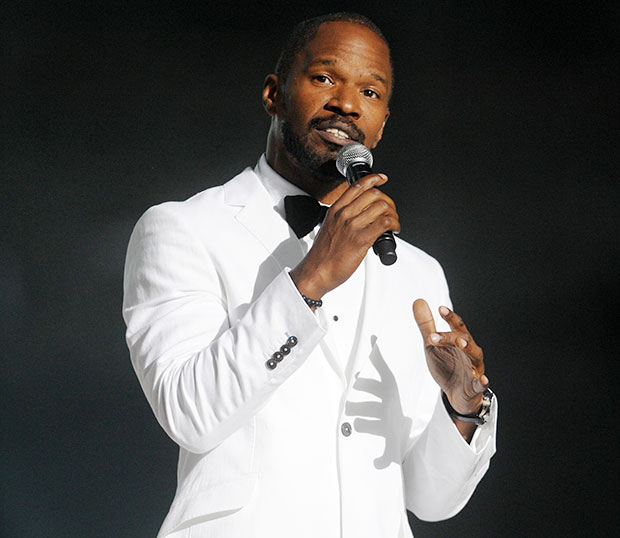 It's been 12 whole years since we've seen Jamie Foxx unchained on Saturday Night Live. And considering the Oscar-winning multi-hyphenate star — who is such a fan of hyphens, he last hosted alongside Blink-182 and now boasts Ne-Yo as a musical guest — got his start on another famous sketch comedy series, In Living Color, it's surprising he hasn't become one of SNL's trusted mainstays.
But there's still time. After all, despite the departure of stars like Kristen Wiig and its odd penchant for musical monologues, SNL has delivered a promising first half of its 38th season. And, if we have any luck, perhaps one of Foxx's A-list Django Unchained co-stars — or pop culture-obsessed director, Quentin Tarantino — will stop by for a cameo. (If not them, we'll settle for LaWanda.)
But will you be watching Saturday? Will Foxx be clever enough to win your affections? And will there be a Django/Jenga parody? Tune in Saturday night, and check back at Hollywood.com Sunday morning for Brian Moylan's recap of the night's best (and worst) sketches!
[Image Credit: WENN]
More:
Saturday Night Live Recap: A Comedic Affair with General Patraeus
Saturday Night Live Recap: Anne Hathaway's Third Time Continues to Charm
Saturday Night Live Recap: Louis C.K. Tried to Make It Fun, Despite the Storm

Shakira Shares First Snapshot of Baby Boy in Ultrasound (PHOTO)

Demi Moore Caught Dirty Dancing Next to Lenny Kravitz, Making Out With Rumored New Beau in Miami (PHOTOS)