Judah Friedlander Reveals His Biggest '30 Rock' Regret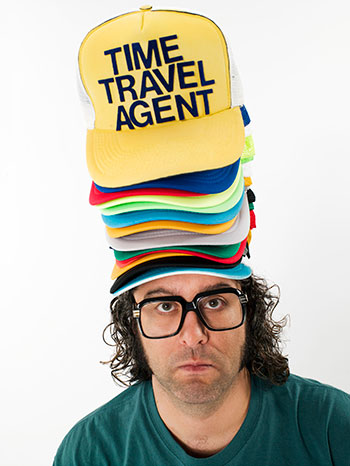 Yes, this is a story about the guy with all the trucker hats.
30 Rock star Judah Friedlander stopped by the Hollywood.com offices in honor of his latest endeavor: Directing a music video (below) starring Snoop Dogg and centered around the crispy microwave marvel that is a Hot Pocket. "I taught Snoop everything he knows," The World Champ (as he's known to his fans) says.
Of course, after we took a snack break with Friedlander, while he showed us how to make the perfect microwave treat, we had to get him talking about the beloved NBC show now that it's in its twilight hours. So just how does Friedlander feel about the end of this Liz Lemony era? He's got one big regret: accidentally giving himself extra responsibility.
"When I first did the show, I didn't think of it lasting seven years," he says. As TGS writer Frank Rossitano, Friedlander wears a new trucker hat, complete with a random phrase, each week. He's been making a new hat, every episode… for all seven seasons. "I gave myself a lot of extra work that I didn't plan on," he adds. But hey, the adoration of 30 Rock fans everywhere has to be worth it, right?
For our full interview with the one and only Judah Friedlander, check out the video below.
Follow Kelsea on Twitter @KelseaStahler
[Photo Credit: Mary Ellen Matthews/NBC]
More:
'30 Rock': Chronicling the Final Chapter – Week 6
Late Last Night: Tina Fey Fears For Tracy Morgan
Tina Fey Takes Down Todd Akin, the GOP, and Their 'Definition' of Rape