5 Ways 'Sons of Anarchy' Star Katey Sagal Could Improve 'Glee'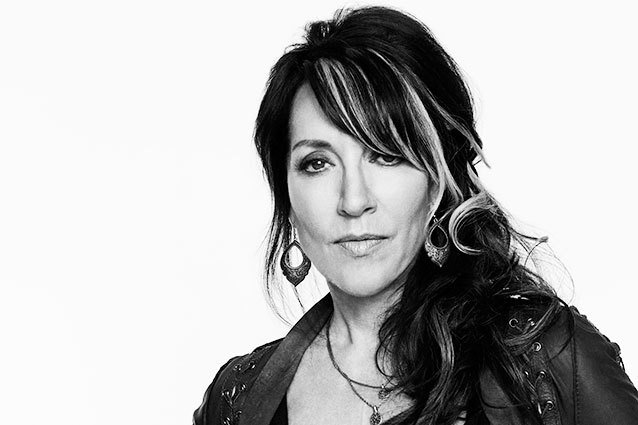 Glee is a show that millions of self-proclaimed "Gleeks" live to love. It is also a show that critics and most other human beings love to hate — or, just simply hate. It all started a few years back with some lovable oddball characters, a simple but fun plot about getting to regionals while embarking on a path of acceptance and self-discovery, and pretty decent writing for a teen show. Since then, it's been flailing — repetitive plot lines, annoying gimmicks, and cringe-worthy writing have turned Glee into somewhat of a disaster. That, my friends, is where Gemma Teller comes in.
RELATED: 'Glee' Recap: Bye Bye Brody, Hello Guilty Pleasures
Sons of Anarchy is about as far away from Glee as you can get. In fact, we'd put money on the fact that many of Glee's fans have never even seen FX's motorcycle opera. So they may not have freaked out at the news that SoA's badass mama Katey Sagal has been cast as Artie's never-before-seen mother, but we're super excited. Mainly, because Gemma Teller would do everything in her power to turn Lima, Ohio's Glee club into the smooth-sailing brother/sisterhood it was always meant to be — even if that required a little bloodshed. Hey man, no one ever said winning Nationals was going to be easy. Below, we share some ideas:
1. She Would Make Artie The New Rachel: Like there was any way Jax wasn't going to take the gavel from Clay and become president of SAMCRO. Gemma would do anything and everything for the sake of "the club," be it motorcycle or Glee. With her around, "the new Rachel" wouldn't even have been a competition — if Blaine refused to step down after their little "discussion" he'd be somehow rendered unable to sing to due an unfortunate, mysterious slushie accident. Artie's the new Rachel, no questions asked. Ever. Or else.
2. She Would Curb All of That Infidelity: Gemma hates it when the SAMCRO boys cheat on their old ladies, so much so that she's been known to beat them to a bloody pulp (Ashley Tisdale) and chase them out of town with vile threats (Drea de Matteo). If Artie wanted to be with Tina, he'd be with Tina. She'd have never explored her yellow fever with Mike Chang. If he'd wanted to be with Brittany… well, that's a tough one. If anyone can take on Gemma, it's Santana. But yeah — no more wishy-washy "who do I choose?" sequences for Marley, either. Gemma has no time for indecision. It's a distraction for the club — if everyone's making out with/cheating on each other, how will they ever get to regionals?
3. She Would Destroy Sue Sylvester, and the Cheerios: With Gemma's help, SAMCRO has faced (and, relatively, defeated) cartels, white supremacist groups, Michael from Lost, and several rival motorcycle clubs. Do you really think she'd let an old lady in a track suit and a bunch of bimbos get in the way of the Glee club's glory? I'm picturing Drop Dead Gorgeous levels of crime here, people. Bleach in shampoo bottles. Sniper rifles. Crumbled up laxatives in the vitamin water. Just madness. 
4. Mr. Schue Would No Longer Be a Mess (Or Alive?): Mr. Schue has had four years to get his s**t together, or, you know, become remotely interesting. But no. He's still a hot, sloppy mess, and the only thing worse than his rapping is his all-encompassing blandness. He's a terrible leader, and the Glee club deserves more. Gemma helped Clay "get rid" of her own husband, John Teller, when he was bringing SAMCRO down — what sort of fate would befall the dude who couldn't even stop his lady from kissing a teenager? Gross.
5. Baby Beth Would Always Behave: Gemma Teller once pointed a gun at a baby. 'Nuff said.
Follow Shaunna on Twitter @HWShaunna
[Photo Request: Frank Ockenfels/FX]
---
From Our Partners


Hayden Panetierre Bikinis in Miami (Celebuzz)


Every Jurassic Park Dinosaur Ranked From Best to Worst (Vulture)