Kelsey Grammer and Martin Lawrence's New Show Sounds Weird Enough to Be Awesome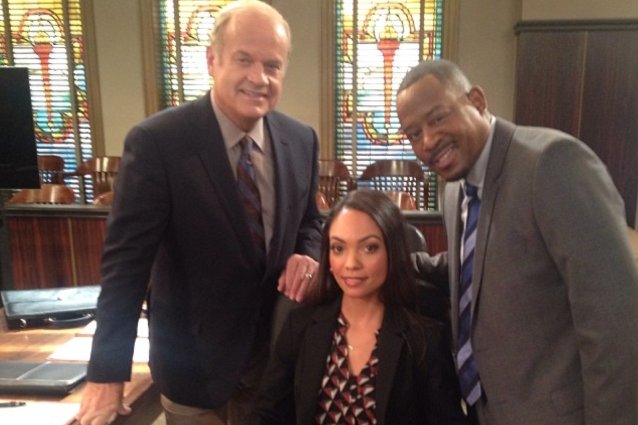 lyndieloohoo/instagram
Last year, it was announced that Kelsey Grammer and Martin Lawrence were teaming up for a new comedy series, and the entire world let out a collective, "Huh?" Grammer and Martin are not the two guys we would have expected to see in the next big buddy comedy show, but Braddock & Jackson sounds so strange, we're thinking it just might work.
Deadline reports that Grammer and Martin both play Chicago lawyers "from vastly different backgrounds" (we can all guess what that means) who start working together after unexpectedly meeting in court. Martin's certainly proved that he knows how to play the buddy role well. And being able to watch him transform into Marcus Jackson, Attorney at Law, is reason enough to tune in to the FX pilot episode.
Yes, the two starring roles are kind of a weird pairing (which, again, just might work) but you can't help but get excited about the supporting cast. Lyndie Greenwood, who Sleepy Hollow fans will recognize as Jenny Mills, recently posted a photo on Instagram of herself on set with Grammer and Lawrence. Tony-nominee Rory O'Malley from The Book of Mormon has signed on to play the office manager of the Braddock & Jackson law firm. And those of us ever-nostalgic for the '90s will get to see Telma Hopkins (AKA Aunt Rachel) playing Lawrence's tough-as-nails mama. See? This could be fun!
Follow @Hollywood_com Follow @shannonmhouston