Late Night Last Night: Letterman Harasses Brian Williams About NBC Conspiracy Theories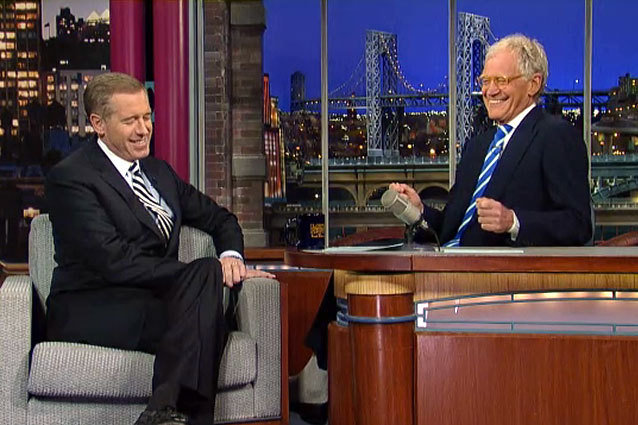 If you are part of the NBC family, you are now a target for scrutiny. Or playful harassment — anything in the name of comedy.
On Tuesday night's Late Night with David Letterman, Rock Center host and NBC Nightly News anchor Brian Williams joined Letterman for a sit-down on his career, which quickly spiraled into a full-blown, televised interrogation. Thinking NBC mainstay Williams would have insight into the behind-the-scenes madness circling Matt Lauer, The Today Show, and whatever conspiracy connects the kerfuffle to Jay Leno and The Tonight Show, Letterman left no rock unturned in his quest for 30 Rock gossip.
RELATED: Late Night Last Night: Jimmy Fallon Jokes About Jay Leno Replacement Rumors
"If I'm onto something, blink twice," Letterman says after laying out his NBC truther theory. Williams smirks and rolls his eyes. But is it a silent confirmation?
Follow Matt Patches on Twitter @misterpatches
[Photo Credit: CBS]
---
You Might Also Like:


Topanga's Revealing Lingerie Shoot: Hello '90s!


13 Most WTF Fan Tributes