Late Night Recap: A Benedict Cumberbatch and R. Kelly Mash-up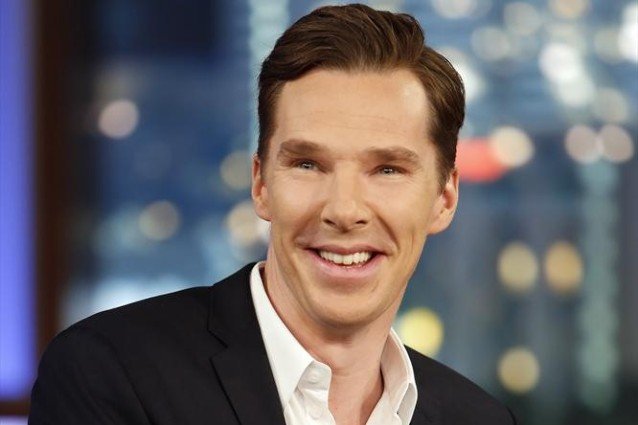 ABC
Can't get enough of Benedict Cumberbatch's sexy voice? Watch his appearance on Jimmy Kimmel Live! that will absolutely knock your … um, socks … off, plus the rest of the late night highlights from this post-holiday week.
Check back here every week to see the latest late night show highlights at Hollywood.com.
Rhythm and Cumberbatch
For those looking for the perfect mix of high and lowbrow, watch Benedict Cumberbatch (Star Trek Into Darkness and The Hobbit: The Desolation of Smaug) read the actual lyrics of R. Kelly's song "Genius."
Honoring Madiba
On Thursday, the world mourned when it was announced that Nelson Mandela, the beloved former South African president and anti-apartheid revolutionary, passed away at the age of 95. On that night R. Kelly performed his song "Soldier's Night" as a tribute to Mandela on The Arsenio Hall Show.
A Break From Mayhem
Craig Ferguson took pause from his usual opening comical intros to pay respects to the late Nelson Mandela. But rather than let himself speak about the South African humanitarian, Ferguson passed the honors to someone who knew him personally by showing a 2009 clip of Archbishop Desmond Tutu telling a story about the kindness Mandela often displayed.
Thirty Seconds to Dallas
He's certainly come along since his days as Jordan Catalano from My So Called Life. Thirty Second to Mars' Jared Leto dropped by The Daily Show with Jon Stewart to talk about his buzzworthy role as a transgender woman in The Dallas Buyers Club.
A Surprise Visit
The Big Bang Theory's Jim Parsons treated a very lucky woman (who coincidentally looked a lot like his sitcom co-star Mayim Bialik) from the audience of Conan to an impromptu tour to the set of his show.
A McNasty Combo
Stephen Colbert gave his "Thought for Food" regarding the trans fat ban and the dubious origins of McDonald's elusive McRib.
Dance-off, Round 2
Two Detroit Pistons fans reignited their choreographed rivalry and extended their viral celebrity status when they battled on Jimmy Kimmel Live! this past Tuesday.
IHOP for Money
Conan O'Brien tried to sell out by shooting a commercial for the very lucrative breakfast chain, the International House of Pancakes.