Levon Helm, The Band and the Performance That Blew Me Away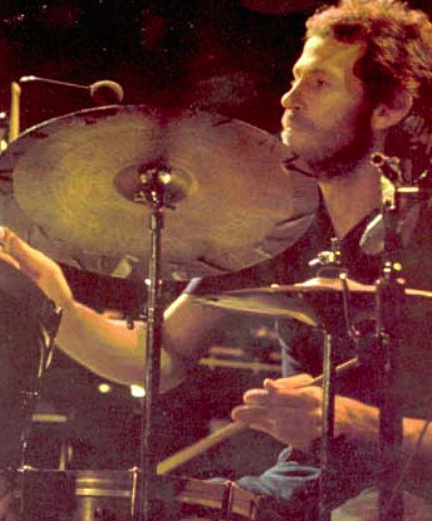 As a child of the '80s, I missed my chance to see The Last Waltz, Martin Scorsese's epic 1978 concert film chronicling The Band's final performance, in theaters. I eventually discovered Scorsese's portrait of the legendary rock group, a surprisingly raw, intimate and wonderfully loud slice of zeitgeist that plays directly to the heart and mind of a pop culture fanatic in his twenties. But I don't call myself a fan of The Band because of the heart-pounding, landscape-changing documentary. Nope — I owe my devotion to The Band to something much simpler. An out-of-control, emotional, transcendent performance from Levon Helm and the rest of the gang on — surprise! — a Saturday Night Live rerun.
I can thank most of my early exposure to non-pop tunes from yesteryears to SNL. Times have changed, of course; the music segments are more of a courtesy and nod to tradition than a backbone to the late night revue. But back in the '70s, '80s and even '90s, the musical guest was quintessential to Saturday Night Live. There's a reason The Best of Saturday Night Live: 25 Year of Music exists: Studio 8H was a stage for acts you couldn't see anywhere else. For a youngster playing catch up, it was a preservation of unfamiliar musical eras.
Levon Helm and The Band performed on Saturday Night Live on October 30, 1976, just prior to the film of The Last Waltz. Introduced by Buck Henry, they played twice that night: a mellow rendition of "Life Is a Carnival", followed by "The Night They Drove Old Dixie Down" — the mind-blowing number in question. I don't know what catching that at midnight back in the '70s must have been like, but for my barely tween self, slightly tuned out to the Comedy Central repeat, it was revelatory. Helm's soulful vocals combined with the full force The Band was the perfect accompaniment to the Not Ready for Prime Time players (comedians I probably shouldn't have been watching in the first place). This was rock like I hadn't heard before. It instantly became a repeat tune, a performance I revisited as often as my recorded VHS copy would allow.
The Band member Larry Campbell reported earlier today that Helm passed away from his ongoing battle with throat cancer. Automatically, Scorsese's Last Waltz comes into the discussion. The film will be remembered as capturing the profound effect he and his group had on the music world — and rightfully so. Bob Dylan, Ringo Starr, Eric Clapton, Neil Diamond, Joni Mitchell, Van Morrison, Neil Young and other famous faces showed up that night to pay tribute and play along. It was a big deal. But for me, the in-your-face attitude of that Saturday Night Live "Drove Old Dixie Down" performance sum it all up. Twenty years after Helm unleashed a musical fury on NBC, I ate it up.
I'm happy to say I still do. Thanks, Levon.
Find Matt Patches directly on Twitter @misterpatches and remember to follow @Hollywood_com!
More:
Levon Helm, The Band Singer, Dies at 71