Lisa Robin Kelly Arrested: Where Are the Other '70s Show' Stars?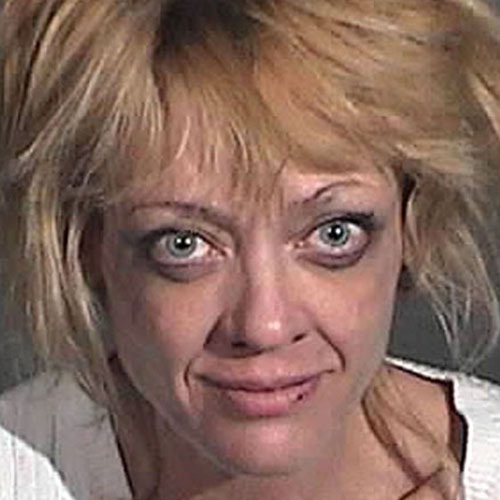 It's been quite a while since the '70s ended — almost six years. A lot can happen in that time. Since That '70s Show concluded in 2006, the stars of the Fox series have started some very interesting new lives. The latest to hit the headlines is Lisa Robin Kelly, who played the diabolical Laurie Forman (older sister of Topher Grace's Eric) on the sitcom. On the night of Friday, March 30, Kelly was arrested for allegedly attacking her live-in boyfriend.
Kelly denies the charges, telling TMZ, "I am clean and sober and I have made a lot of progress. I am completely innocent. I weigh 105 pounds. I could never hurt him. I just want to start working again." Kelly refers in this statement to her 2010 arrest for drunk driving, to which she pled guilty.
While things might be taking a tumultuous turn for the former Laurie Forman, her That '70s Show costars have also been the focus of some interesting, albeit much less scandalous, news stories lately.
Ashton Kutcher's career has been particularly noteworthy lately. In addition to taking the lead on Two and a Half Men and announcing his plans for space-travel, he has just been cast to play the late Steve Jobs in an upcoming biopic. Quite a stretch from his none-too-bright Michael Kelso.
Topher Grace played the Star Wars-obsessed Eric Forman on That '70s Show, so his latest project is particularly appropriate (albeit unique): he edited all three of the Star Wars prequels into a single film, titled Star Wars III.5: The Editor Strikes Back.
Another '70s Show star who has faced impressive success, the former Jackie Burkhart is a candidate to take the role of Jacqueline Kennedy in the upcoming drama film The Butler.
In the world of romance, Wilmer Valderrama is the newest to spark public interest. The man who once played the socially inept pervert Fez has been rumored to be dating actress Minka Kelly.
The star to stray furthest from his '70s Show character is Danny Masterson. As Steven Hyde, he was a burnout slacker with an aversion to ambition. But in the real world, he is a very successful restaurateur.
Finally, Laura Prepon, That '70 Show's "going places" Donna, stars on the NBC sitcom Are You There, Chelsea?
More
Ashton Kutcher to Play Steve Jobs in Biopic
Minka Kelly Rumored to Be Dating Wilmer Valderrama
Justin Bieber and Ashton Kutcher Attacked by Naked Man
[TMZ]