Facts You Never Knew About The Cast of 'Scandal'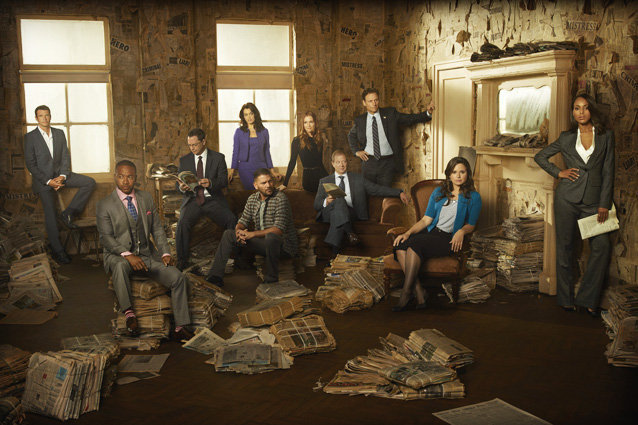 ABC Television Network
Abby, The Deadliest Catch
Darby Stanchfield plays Abby Whelan, and she's come a long way to get to D.C. She actually grew up in small-town Alaska. Her father was a crab fisherman and in an interview she revealed that the Discovery Channel reality series Deadliest Catch actually films in her old neighborhood in Dutch Harbor.
Huck In Drag
Some of you remember Guillermo Díaz from Chappelle's Show, many of us remember him on Weeds, but if you haven't seen Stonewall, you're truly missing out on a completely different side of the actor. In the 1995 film he plays a drag queen named La Miranda. The film tells the powerful story of the police raid on the Greenwich Village Stonewall bar, and the riot that would go down in gay rights history.
Cyrus Has The Hook-Up
Although Jeff Perry says that "nepotism does not actually work in Hollywood", it's very interesting to know that he's married to the casting director for all things Shondaland. Linda Lowy and Perry have been married for some time now and they have one daughter– so Perry (who played Thatcher Grey on Grey's Anatomy) has definitely got the hook-up. But we know that the real reason he's playing Cyrus Beene is because nobody else could pull off a work-related, afternoon heart attack like he did last season.
Olivia, Subsitute Teacher?
Can you imagine walking into class one day and seeing Kerry Washington standing in front of the blackboard? Because this used to happen to children in New York City schools on a daily basis. Washington worked as a sub right through her first few gigs, but finally had to retire after students started to recognize her as Chenille from Save the Last Dance.
Follow @Hollywood_com Follow @shannonmhouston