AMC Makes 'Mad Men' Viewers Wait Longer for Series Finale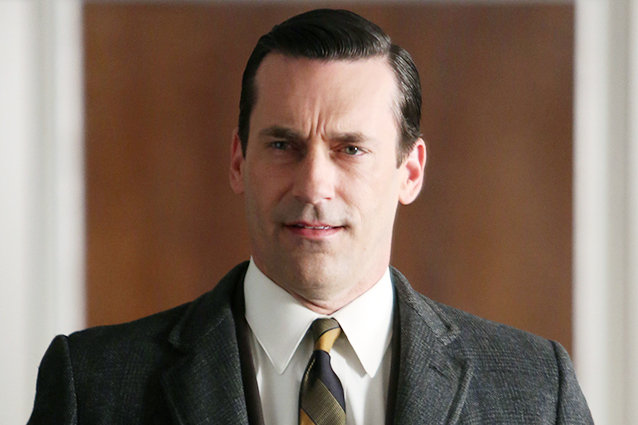 Jaimie Trueblood/AMC
So you were excited to finally figure out what happens to the dashing (and totally psychologically messed-up) Don Draper on Mad Men  in spring 2014? Well unfortunately for you, it looks like you'll have to wait until 2015 to have all of the answers.
According to E!, AMC has taken a leaf out of its own book and is splitting the final season of the Emmy-winning drama into two parts. The first seven episodes (titled "The Beginning") will air in spring 2014, and the final seven episodes ("The End of an Era") won't air until spring 2015. The good news? What was originally supposed to be a 13-episode series will now be extended to an even 14 episodes.
In light of the success AMC had in splitting Breaking Bad into a two-parter (the show received almost double the number of viewers for its second half premiere than for any of its previous episodes), it looks like AMC hopes that doing the same to Mad Men will bring in more viewers.
"This approach has worked well for many programs across multiple networks, and, most recently for us with Breaking Bad," AMC President Charlie Collier said in a statement. "We are determined to bring Mad Men a similar showcase. In an era where high-end content is savored and analyzed, and catch-up time is used well to drive back to live events, we believe this is the best way to release the now 14 episodes than remain of this iconic series."
Collier isn't the only person that is in favor of splitting up the season. Added Mad Men creator Matthew Weiner, "We plan to take advantage of this chance to have a more elaborate story told in two parts, which can resonate a little bit longer in the minds of our audience."

The only downside for viewers? You might have a hard time remembering what happened in the first half of the season if you have to wait a whole year to see the second half. Just sayin'.
More:
'Mad Men' Season Finale Recap: The Perfect Set-Up for the Final Chapter
'Mad Men': Reflecting on Where Season 6 Has Taken the Sterling, Cooper & Partners Staff
'Mad Men' Meets '30 Rock' in a Hilarious Mashup Tumblr
Follow @hollywood_com  
Follow @CaseyRackham
---
From Our Partners
From Our Partners:


A Complete History Of Twerking (1993-2013) (Vh1)


20 Grisliest TV Deaths of 2012-2013 (Vulture)