Manti Te'o's Alleged Hoax Perpetrator to Appear on 'Dr. Phil'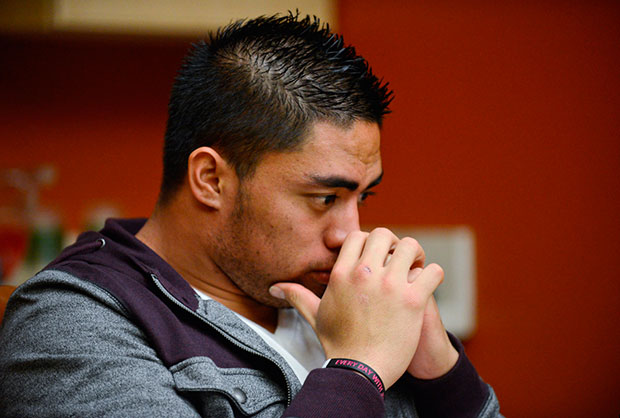 We may finally get to the bottom of this whole Manti Te'o girlfriend hoax mess. The alleged mastermind of the conspiracy Ronaiah Tuiasosopo has taped an interview with Phil McGraw to air next week on the TV shrink's daytime talk show, Dr. Phil, an inside source at the show confirms to Hollywood.com.
Earlier this week, Te'o, a linebacker for Notre Dame, gave an interview to Katie Couric in which he said that Tuiasosopo had posed as a woman, Lennay Kekua, and begun an online relationship with him. Thinking that he had an attractive long-distance girlfriend, Te'o was devastated when it appeared she'd died of leukemia. Te'o claims that Tuiasosopo has privately confessed to him, though so far the alleged hoax mastermind has made no public statement.
TMZ first broke the news and their source says that McGraw and Tuiasosopo watched the Te'o/Couric interview together, after which they had an "emotional and deep" conversation.
Will you-asosopo be watching?
Follow Christian Blauvelt on Twitter @Ctblauvelt
[Photo Credit: Ryan Jones/ESPN Images]
More:
Manti Te'o on 'Katie': Raises WAY More Questions Than Answers
Manti Te'o Comes Clean About Girlfriend Hoax on 'Katie' — VIDEO
Manti Te'o and the 'American Idol' Effect: Our Addiction to the Culture of Tragedy

J. J. Abrams and 'Star Wars': Has the Lightsaber Been Passed to the Right Director?