You Betcha!: Martin Freeman to Star in FX's 'Fargo' Series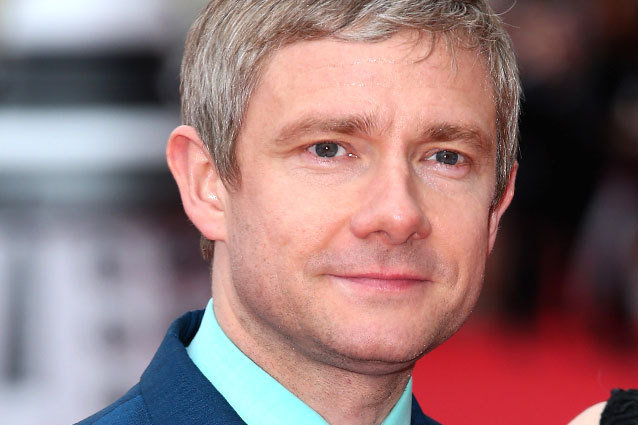 Mike Marsland/WireImage
In 1996, the Coen Bros introduced us to a snow-clogged little town in North Dakota where one of the greatest crime stories of all time took place. Where quaint small-time values came head to head with city-slicker evil, and where a certain actor came head to head with a wood chipper. Seventeen years ago, Fargo helped redefine the crime film and now it's coming to your TV with a certain Hobbit in tow. 
Martin Freeman has been been cast in FX's cable reboot of the Coen Bros' classic film, playing Lester Nygaard, a hapless insurance salesman partly based on the William H. Macy character in the original film. Lester's life is plagued by a nagging wife, but his situation changes drastically when a mysterious drifter named Lorde Malvo (Billy Bob Thorton) rolls into town and sets Lester down a dark path of destruction.
The new series promises to tell a whole new story in its limited 10-episode run, instead of completely following the story of the 1996 original. The very British Martin Freeman is certainly a versatile actor, but just how well will he be able to transport himself into the Coens' quirky and slightly twisted version of the American North? The actor would have to master the standard American accent — already quite a challenge for some of our favorite actors from accross the Atlantic — and then slather on a thick coating of Dakota-style singsong on top. It might be difficult for Freeman to balance between faithful recreation and parody, but if any Brit is up for the task, it's Dr. Watson himself, don't-cha-know!

More:
'The World's End' Review
'DC Comics' 'Constantine' is Coming to NBC
Benedict Cumberbatch Rumored for Star Wars
---
From Our Partners:


A Complete History Of Twerking (1993-2013) (Vh1)


20 Grisliest TV Deaths of 2012-2013 (Vulture)